Regular price
Sale price
$29.00 USD
Unit price
per
Sale
Sold out
Share
View full details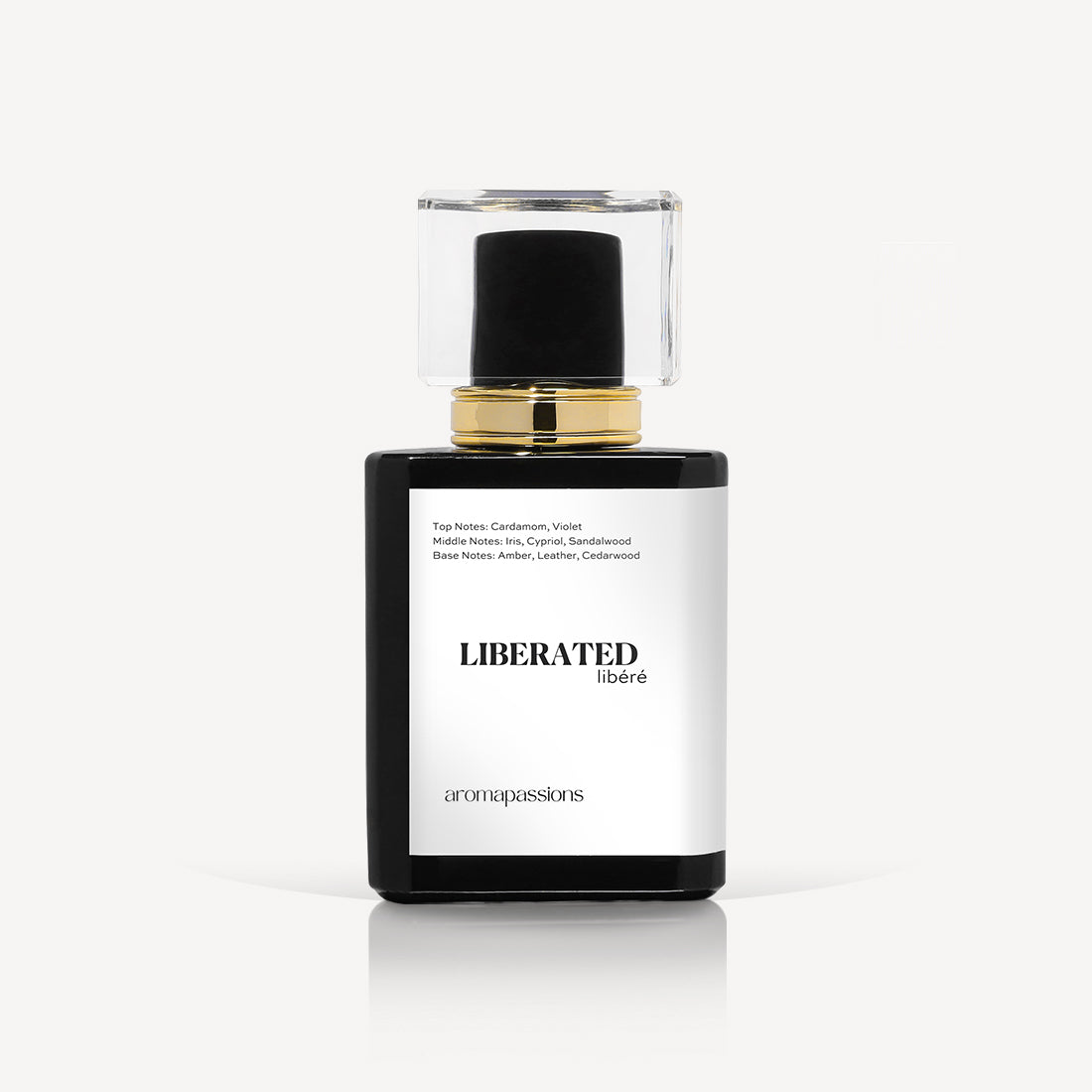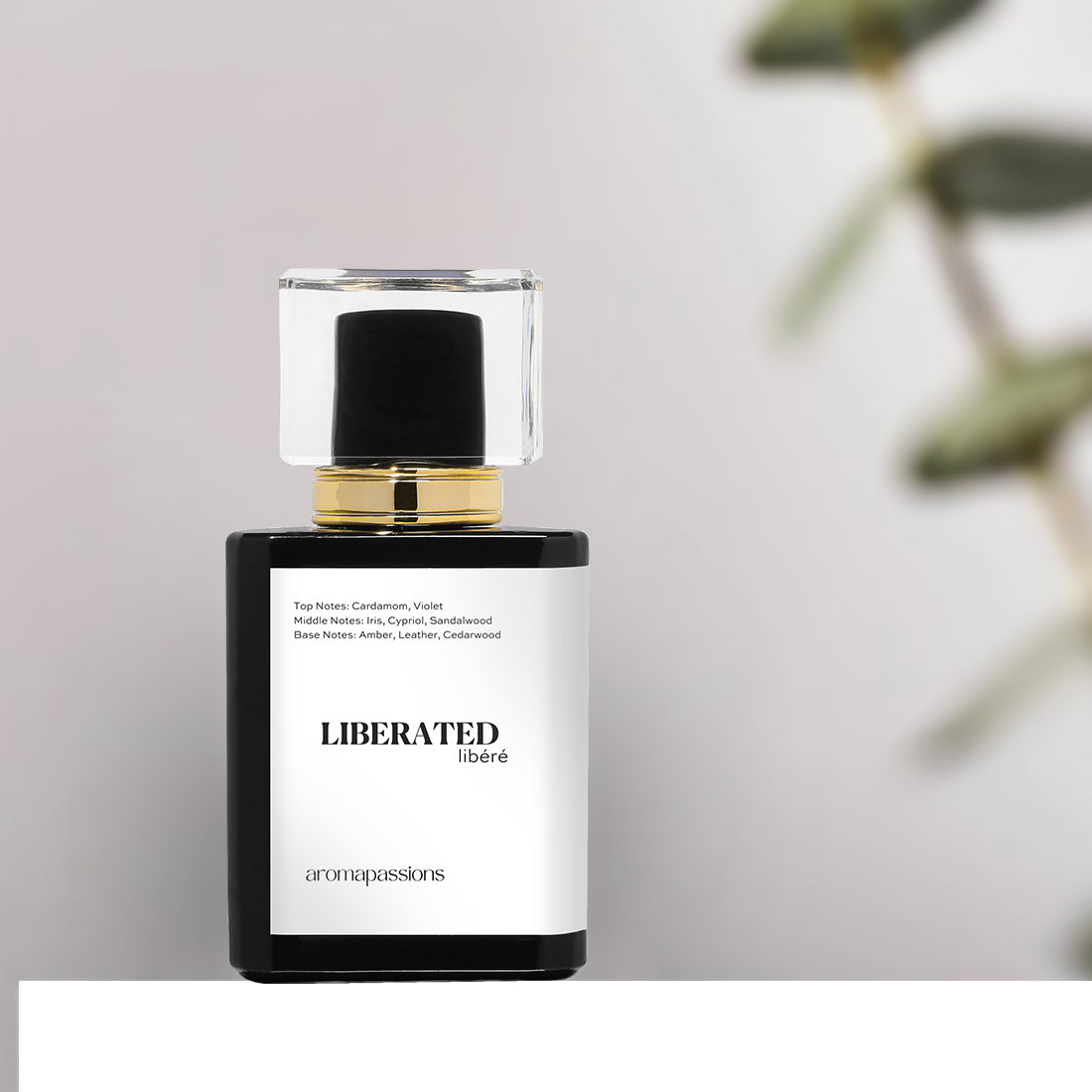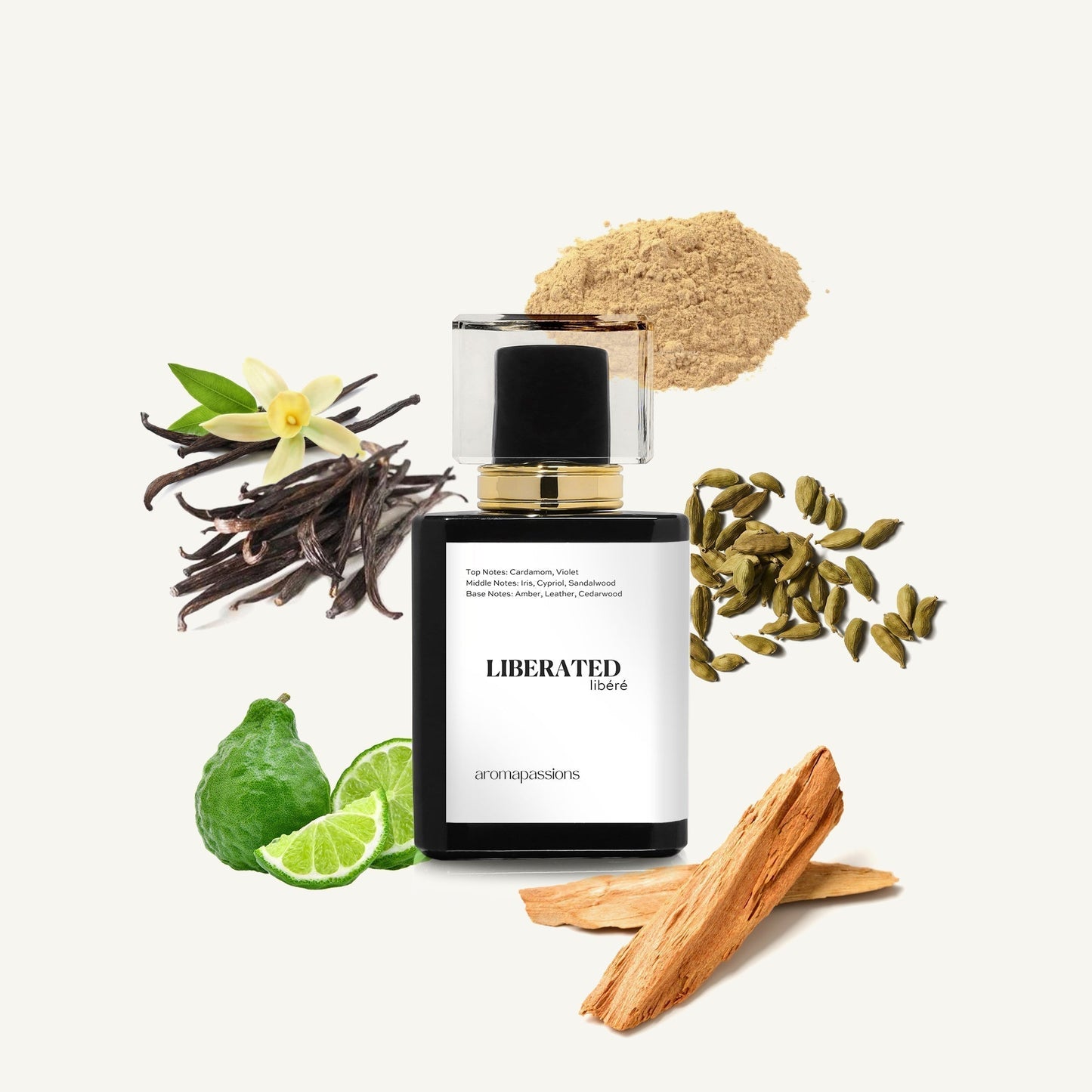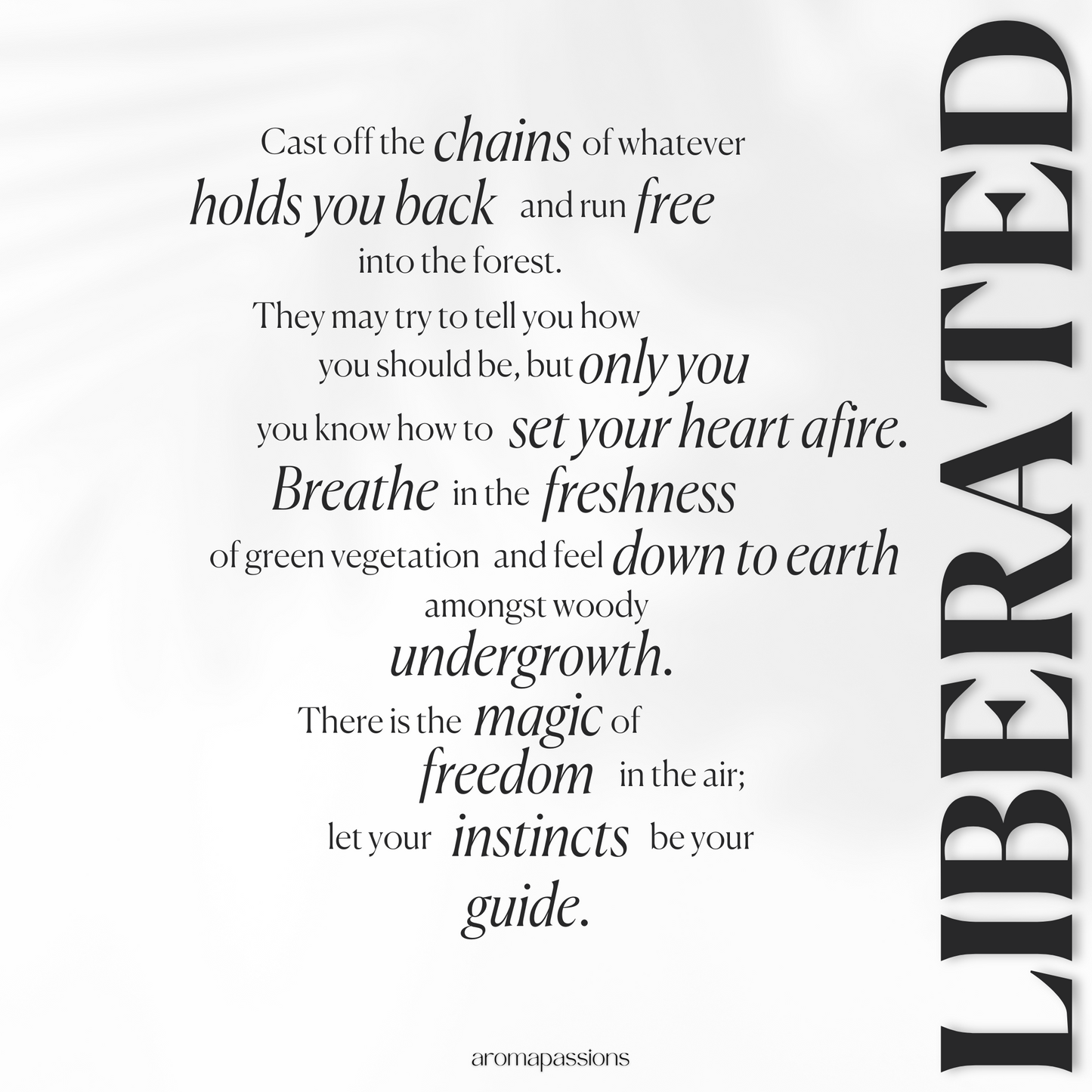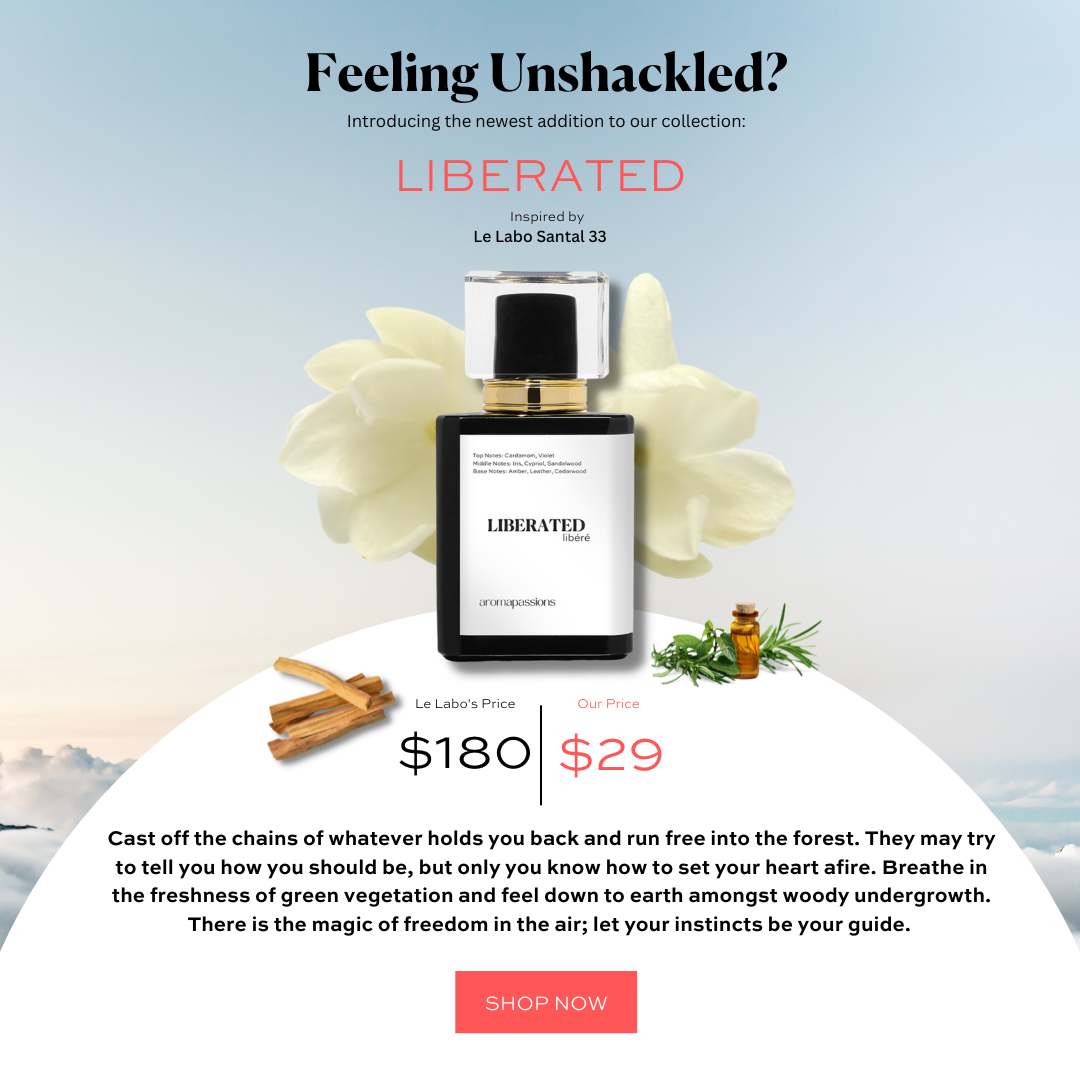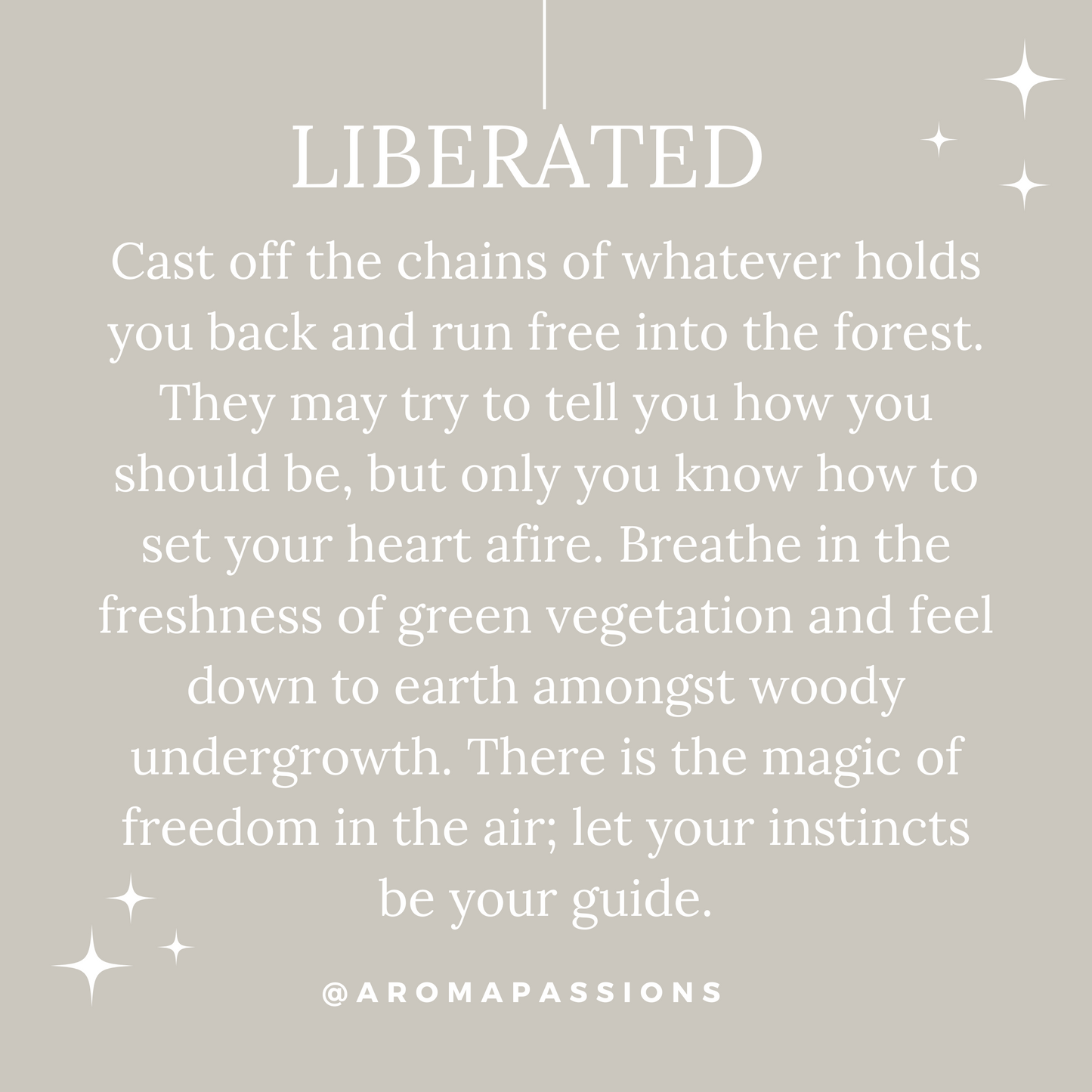 LIBERATED || Shed the weights of conformity and venture with abandon into the heart of the wilderness. Ignore the scripts others might impose; you are the curator of your own vitality. Inhale the untainted air mingled with the scent of verdant life, grounding yourself among the tapestry of the woodland floor. The essence of independence permeates the atmosphere; trust in the guidance of your own senses.
Experience LIBERATED, our tribute to the iconic Santal 33 by Le Labo, a fragrance meticulously woven by world-renowned perfumers and aromatherapy practitioners. This universally appealing perfume is a complex blend of Cardamom, Amber, Sandalwood, Cedarwood, Bergamot, Carrot, and Vanilla Essential Oils, each chosen for its distinctive aromatic profile.
Cardamom || Spicy | Warm | Comforting 
Vanilla || Soothing | Pleasant | Natural Stress Reducer
Sandalwood || Reduces Anxiety | Clarity | Peaceful 
Amber || Romantic | Relaxing | Stress Reliever
Cedarwood ||Warm | Woody | Soothing | Calming
Bergamot || Fresh | Rejuvenating | Feeling of Joy
Find Us On |
The Power of Scents | Scent wields the extraordinary ability to evoke powerful emotions and vivid memories, where specific fragrances can herald a surge of positive feelings, sharpen focus, and alter moods. The venerable tradition of aromatherapy has harnessed the virtues of essential oils for their stress-relieving, mind-calming, and vitality-enhancing qualities, promoting a sense of well-being, creativity, and happiness.
Our Mission | At Aroma Passions, our pursuit of perfection in perfumery is matched by our commitment to authenticity, sourcing only the most natural essential oils and premium ingredients, all made available at a price within reach. Our aspiration extends beyond crafting fragrances; we seek to ignite a life lived fully and with intent, enhanced by the transformative influence of scents that resonate with our emotions and stimulate our deepest yearnings. With heartfelt regards, the Aroma Passions Team.
Aromatic Notes |
Top Notes: Cardamom, Violet
Middle Notes: Iris, Cypriol, Sandalwood
Base Notes: Amber, Leather, Cedarwood
Ingredients | alcohol, aqua, cypriol heart oil, methyl laitone, beta ionone, amyris wood oil, sandalwood oil, cardamom extract, juniper berry oil, carrot seed oil, bergamot oil, gurjun balsam oil, eucalyptus globulus oil, vanillin, geraniol, melonal, alpha ionone. 
Concentration | 20%
Size | 30 ml | 50 ml | 100 ml
Share it On |