Regular price
Sale price
$29.00 USD
Unit price
per
Sale
Sold out
Share
View full details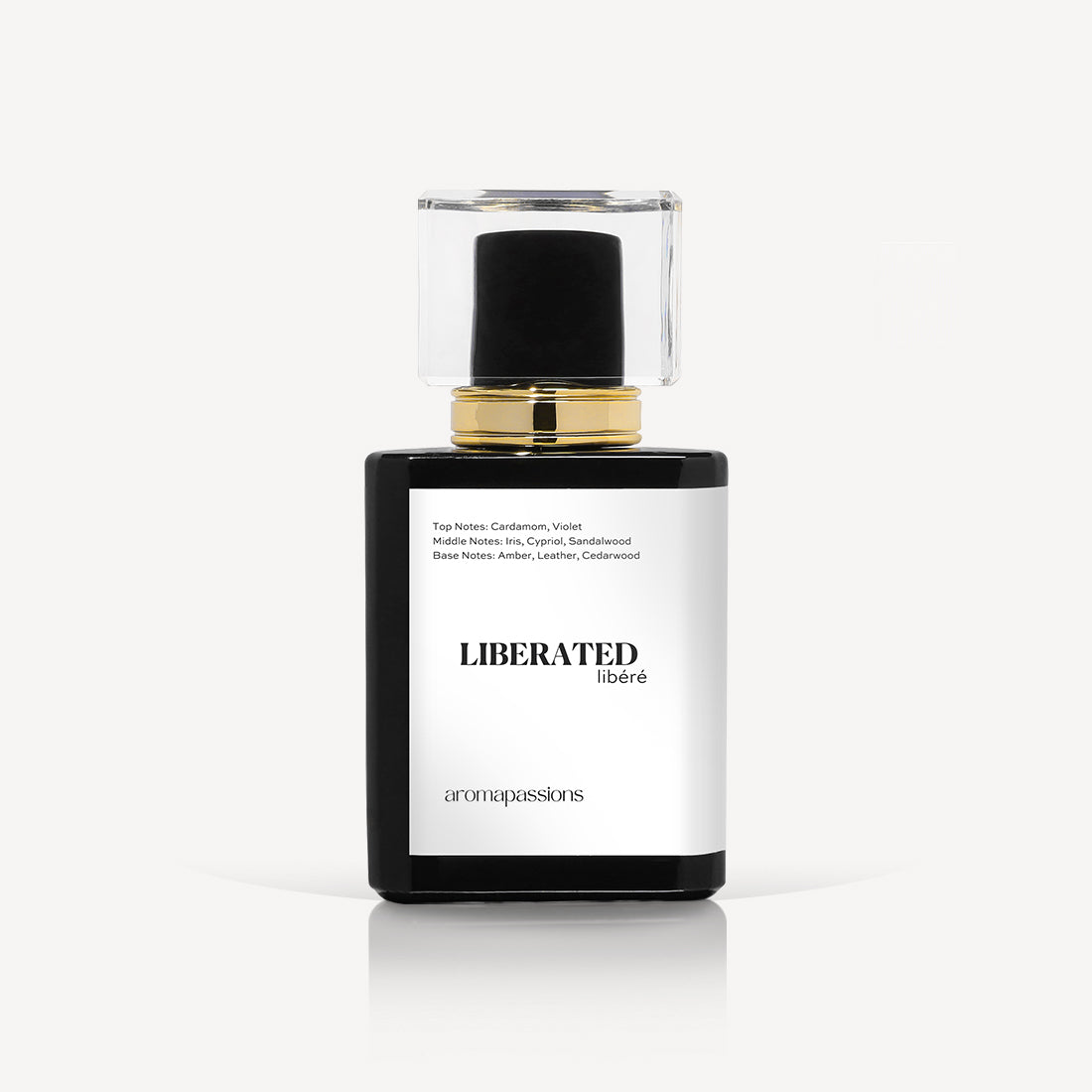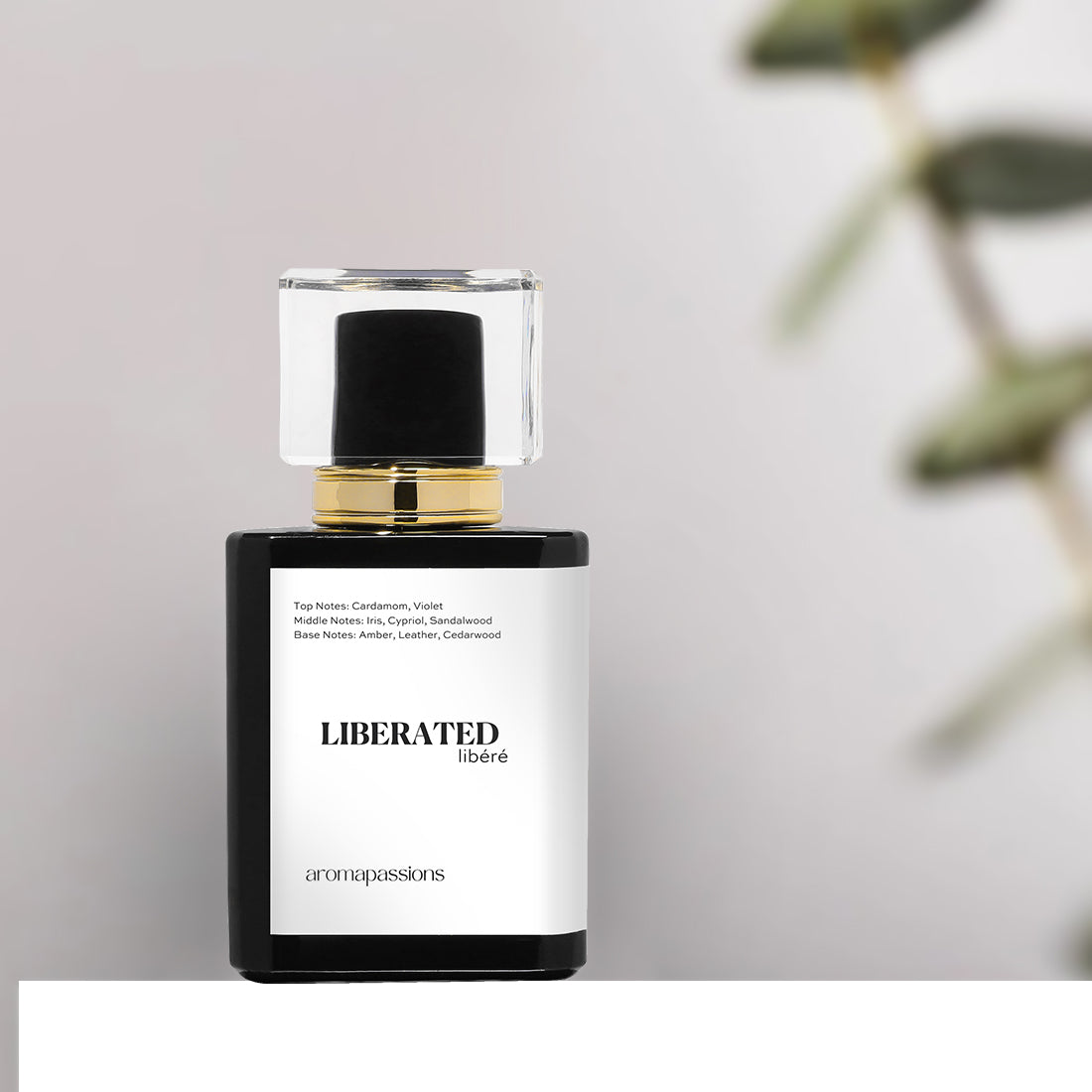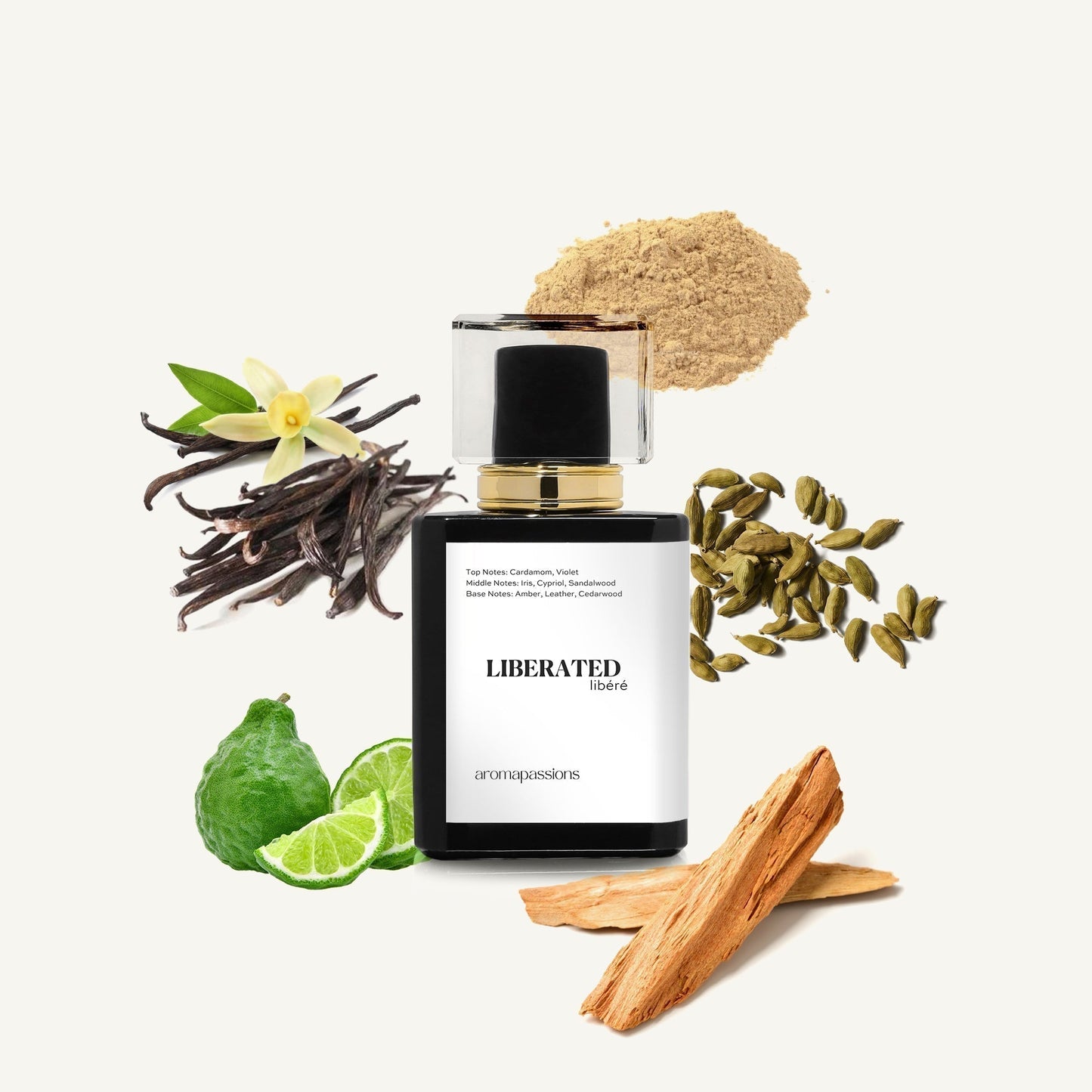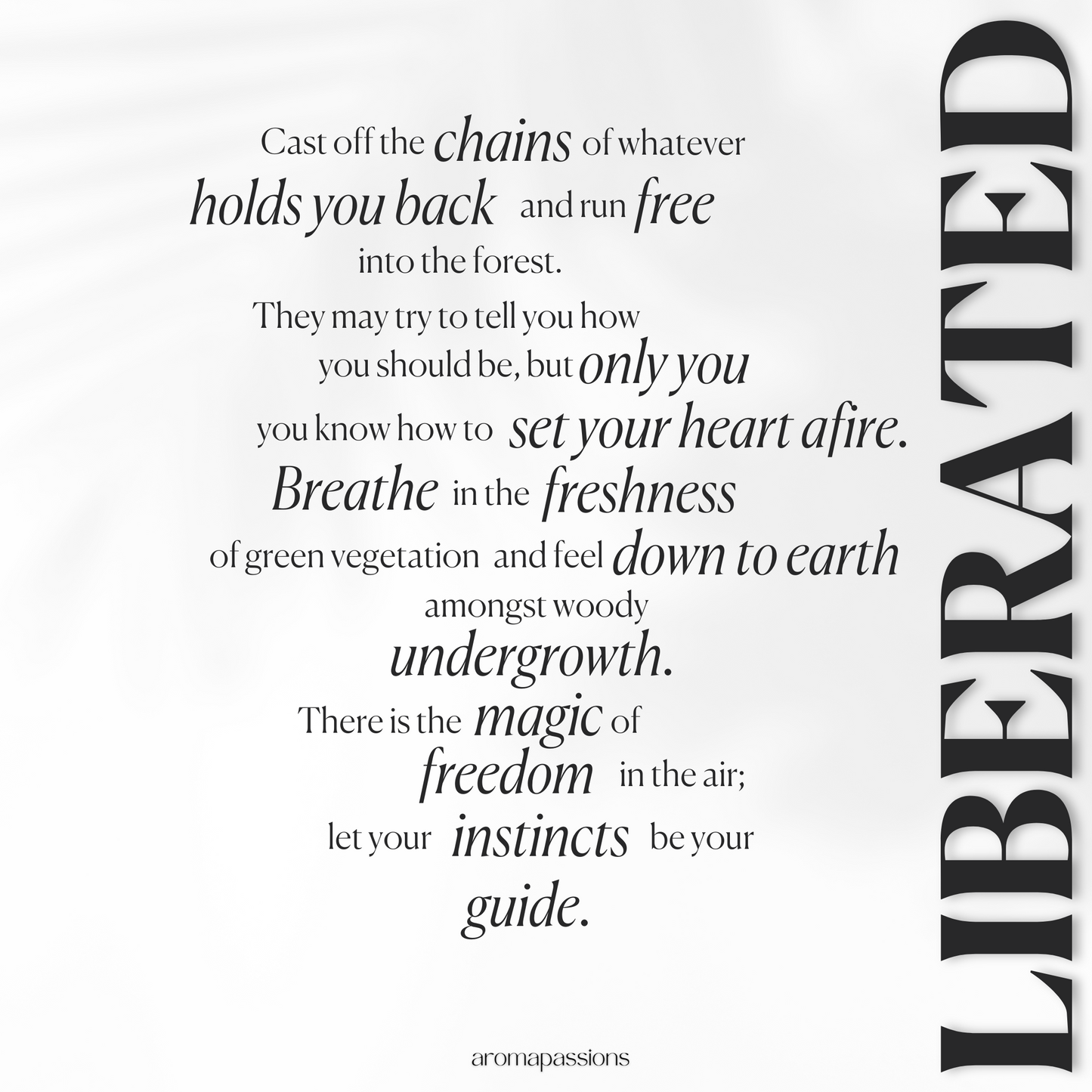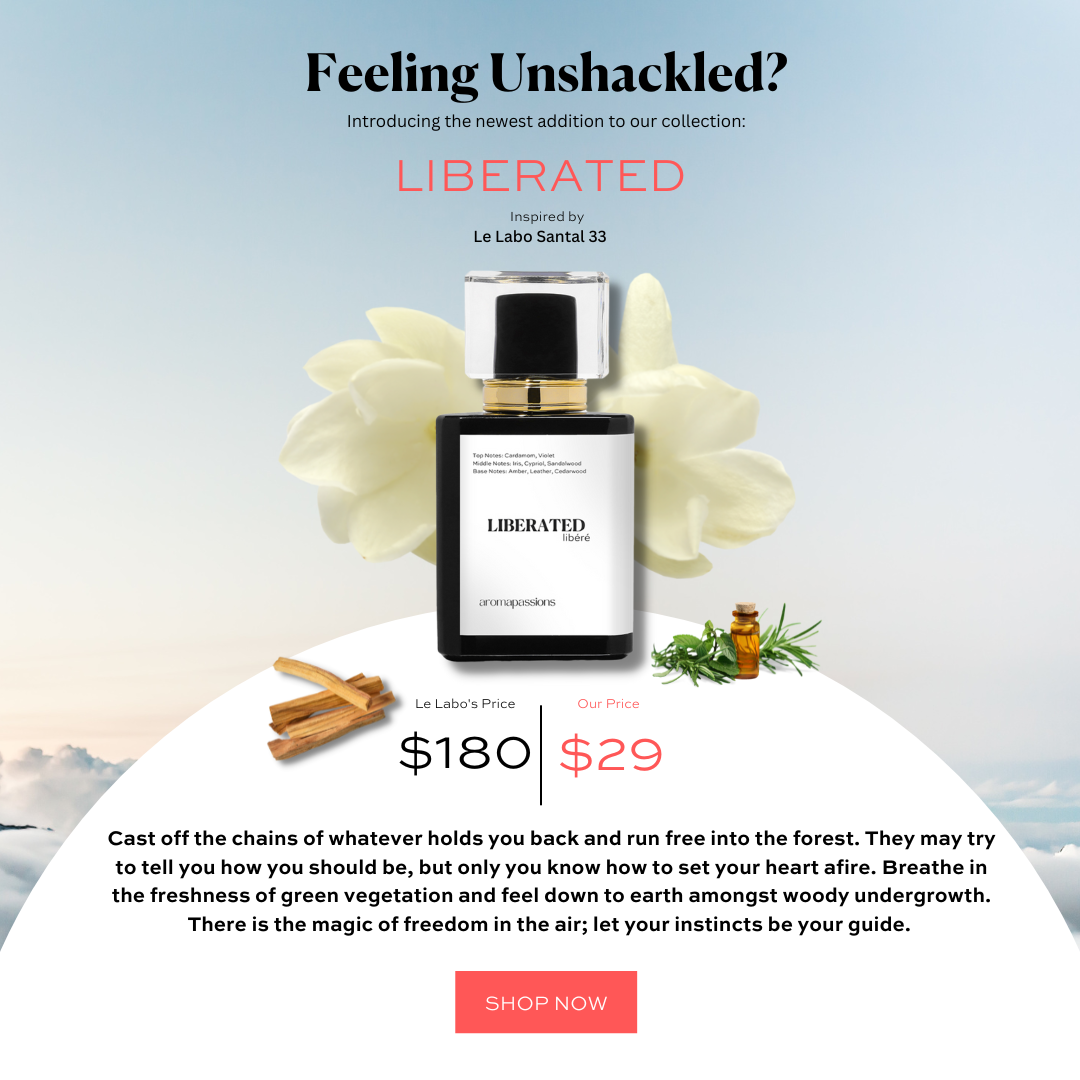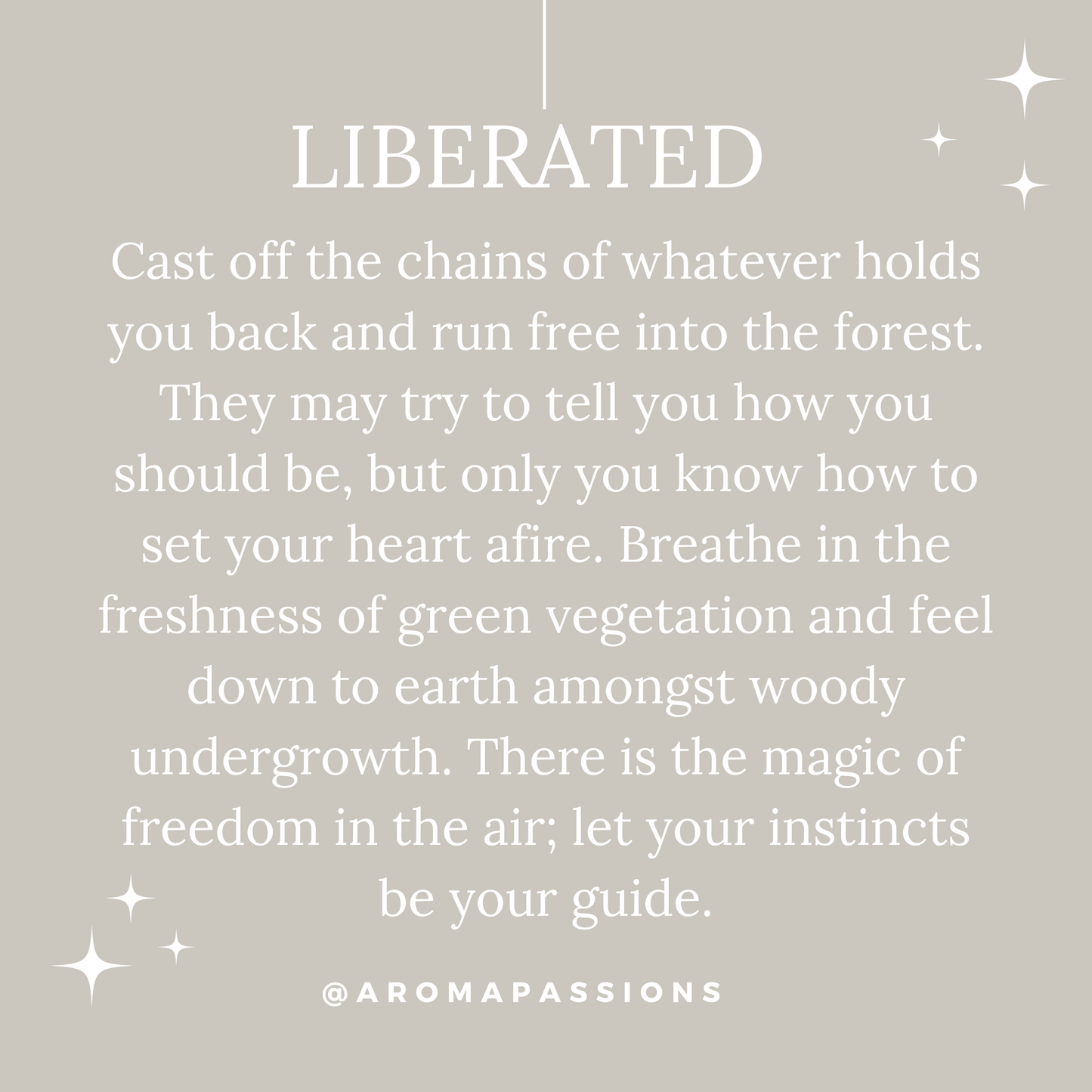 LIBERATED || Cast aside the ties of convention and step into the limitless embrace of the wilderness. Tune out the preordained paths laid before you; you are the maestro of your own life's symphony. Let the clean, invigorating breath of the wild infuse your being, rooting you in the authenticity of the earthy underbrush. In this space, freedom's song is in the air; let it direct your inner journey.
Behold LIBERATED, our crafted homage to the esteemed Santal 33 by Le Labo, a scent symphony forged by the hands of preeminent perfumers and holistic aromatherapy experts across the globe. This universal fragrance weaves together the distinct essences of Cardamom, Amber, Sandalwood, Cedarwood, Bergamot, Carrot, and Vanilla Essential Oils, each meticulously chosen to enhance the sensory tapestry.
Cardamom || Spicy | Warm | Comforting 
Vanilla || Soothing | Pleasant | Natural Stress Reducer
Sandalwood || Reduces Anxiety | Clarity | Peaceful 
Amber || Romantic | Relaxing | Stress Reliever
Cedarwood ||Warm | Woody | Soothing | Calming
Bergamot || Fresh | Rejuvenating | Feeling of Joy
Find Us On |
The Power of Scents | The ability of scent to unlock emotions and awaken memories is unparalleled, with specific fragrances recognized for their power to elicit joy, sharpen the mind, and shift one's entire demeanor. Aromatherapy's ancient wisdom captures the healing strength of essential oils, celebrated for their capacity to mitigate stress, calm the consciousness, and rejuvenate the essence with vitality, creativity, and bliss.
Our Mission | At Aroma Passions, our dedication to the craft of exquisite perfumery shines through our use of authentic, pure essential oils and prime ingredients, presented at a value that is accessible to everyone. Our aspiration is to elevate beyond the realm of scent; we aim to encourage a life filled with intentionality, enriched by perfumes that do more than scent—they stir the soul and spark the flames of our deepest desires. With passion and purity, the Aroma Passions Team.
Aromatic Notes |
Top Notes: Cardamom, Violet
Middle Notes: Iris, Cypriol, Sandalwood
Base Notes: Amber, Leather, Cedarwood
Ingredients | alcohol, aqua, cypriol heart oil, methyl laitone, beta ionone, amyris wood oil, sandalwood oil, cardamom extract, juniper berry oil, carrot seed oil, bergamot oil, gurjun balsam oil, eucalyptus globulus oil, vanillin, geraniol, melonal, alpha ionone. 
Concentration | 20%
Size | 30 ml | 50 ml | 100 ml
Share it On |