Regular price
Sale price
$29.00 USD
Unit price
per
Sale
Sold out
Share
View full details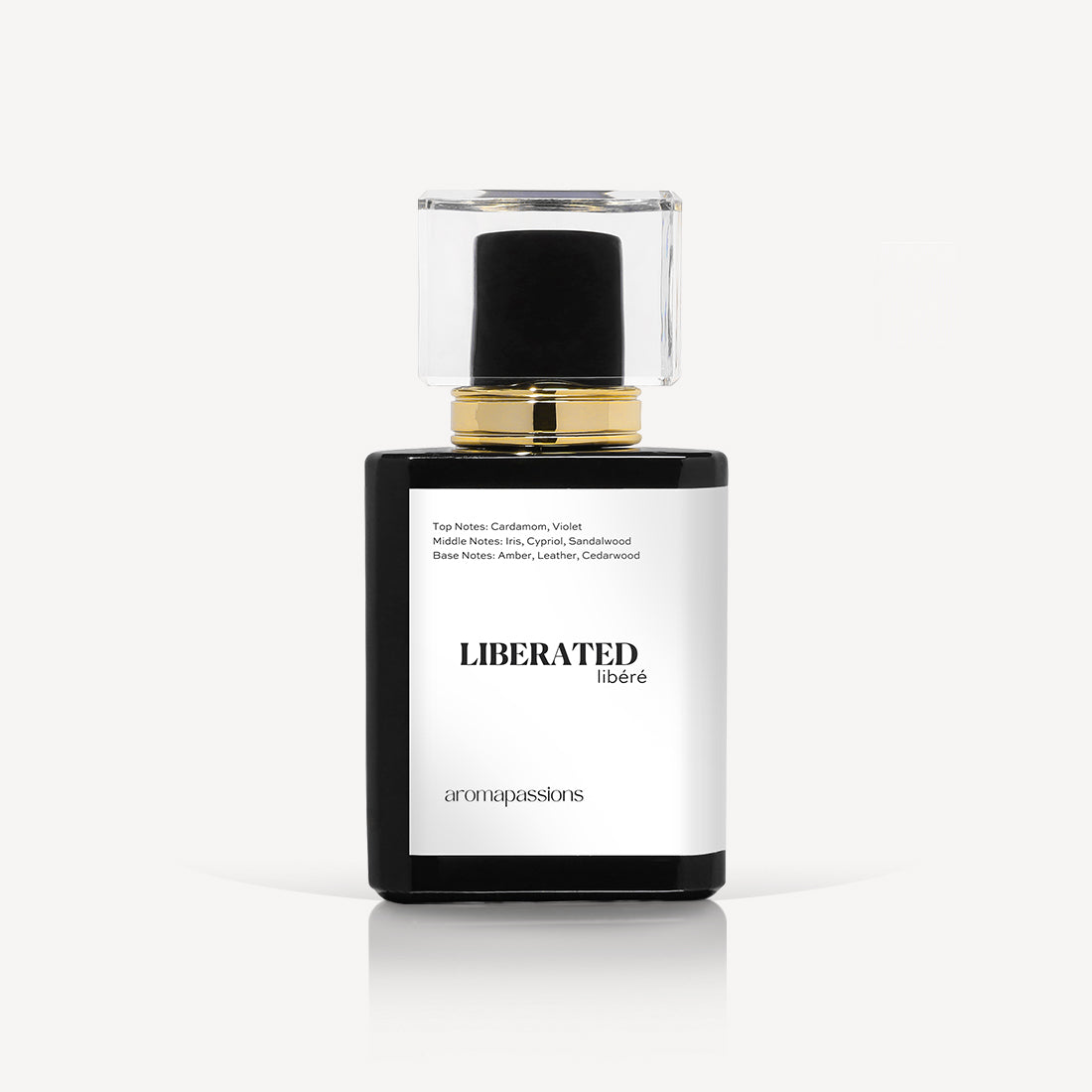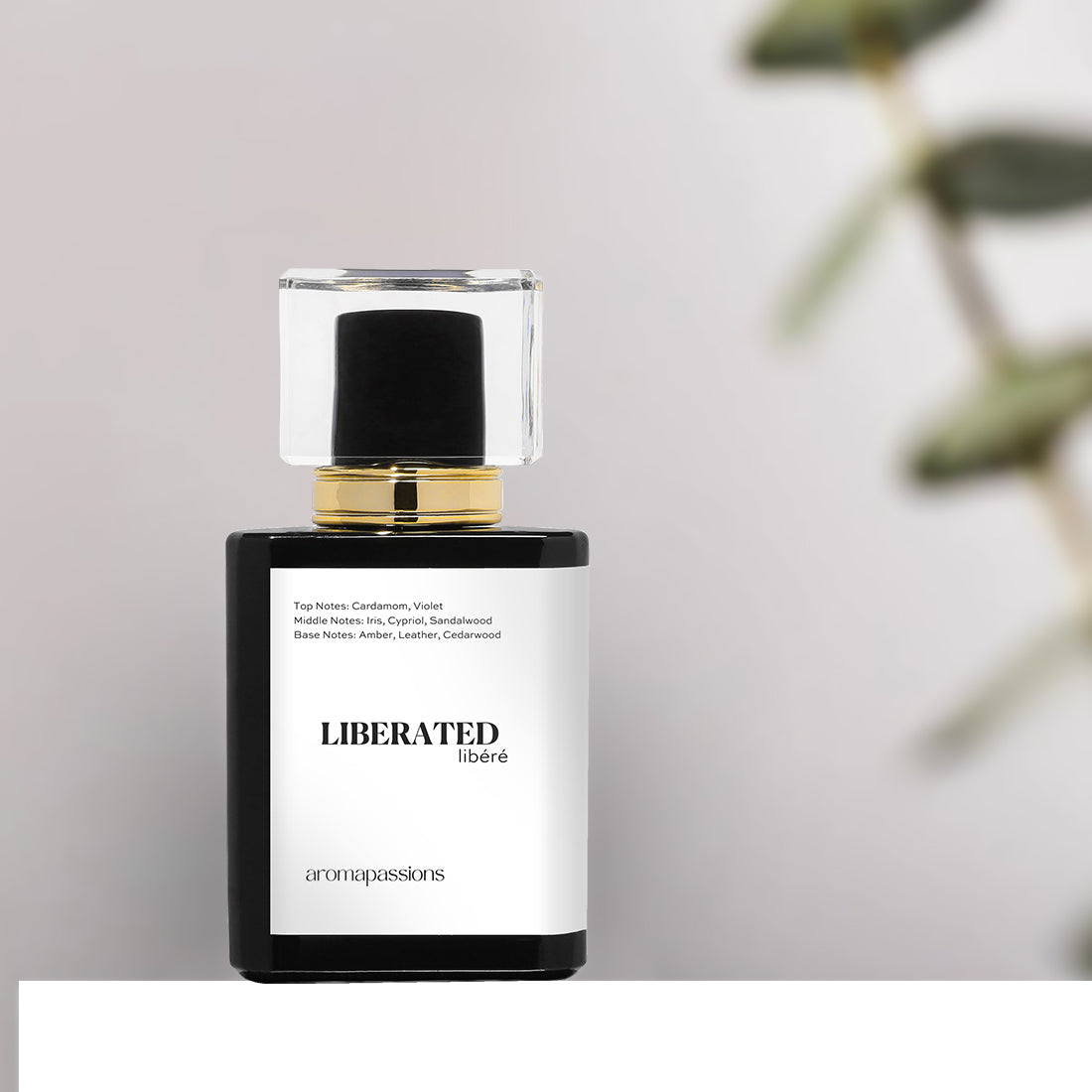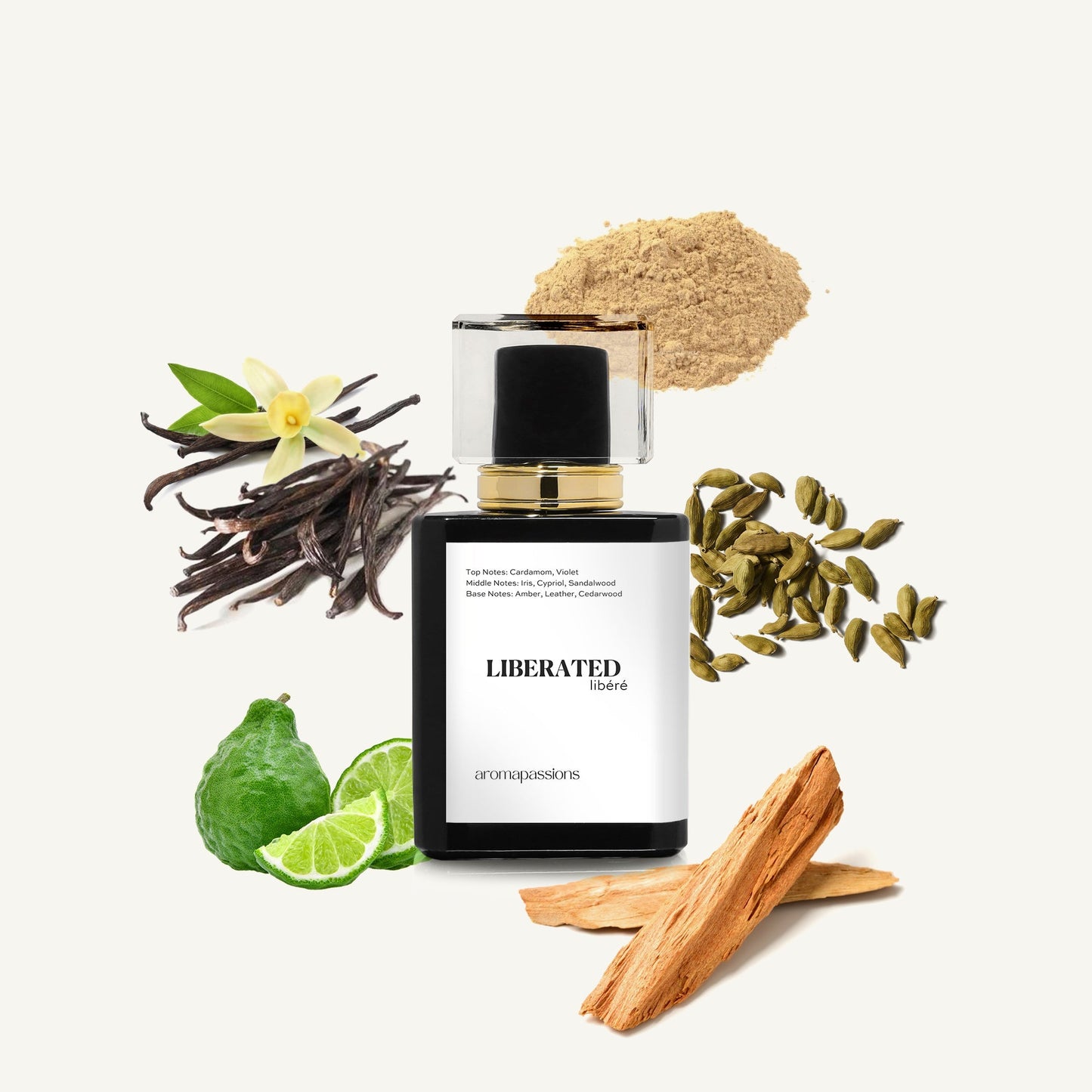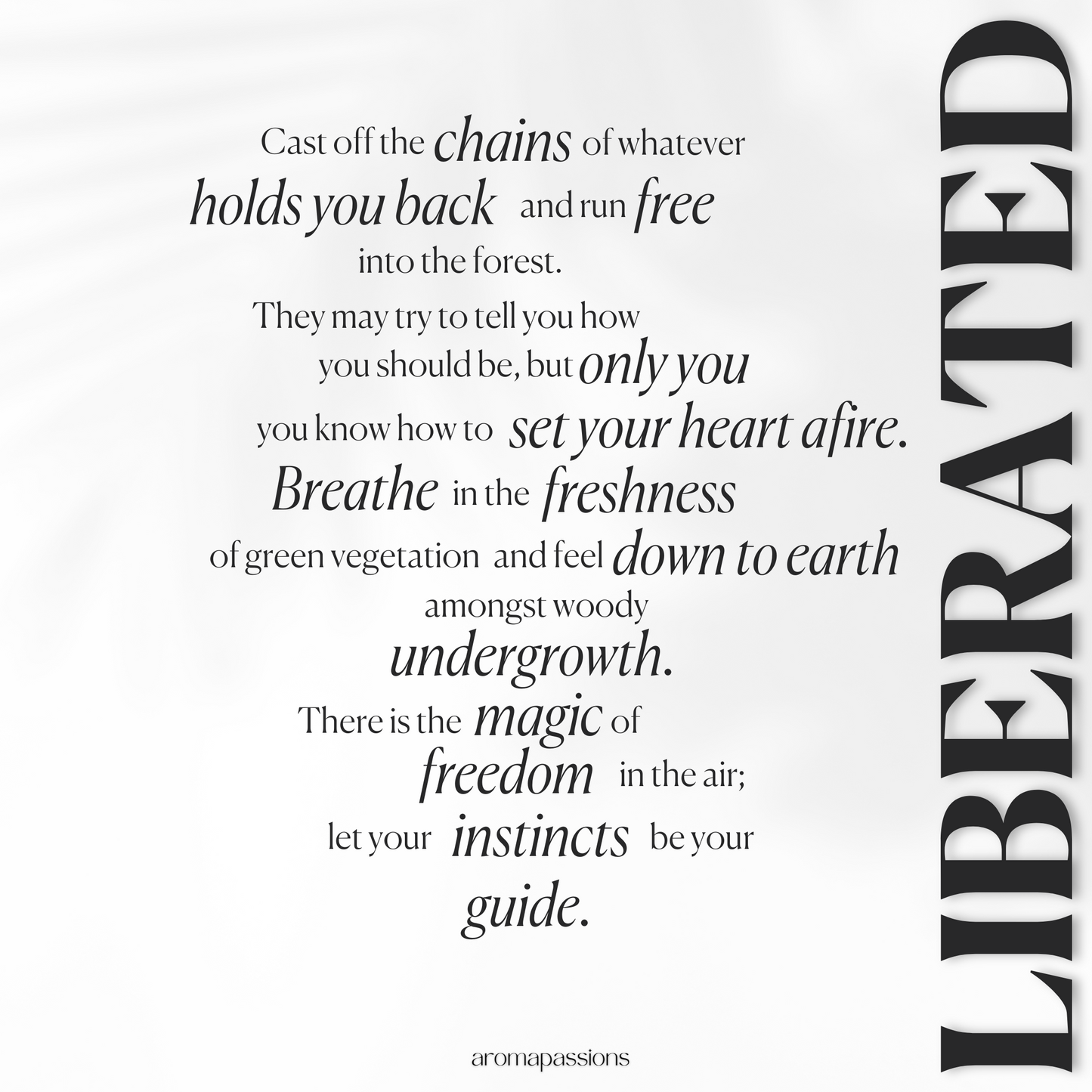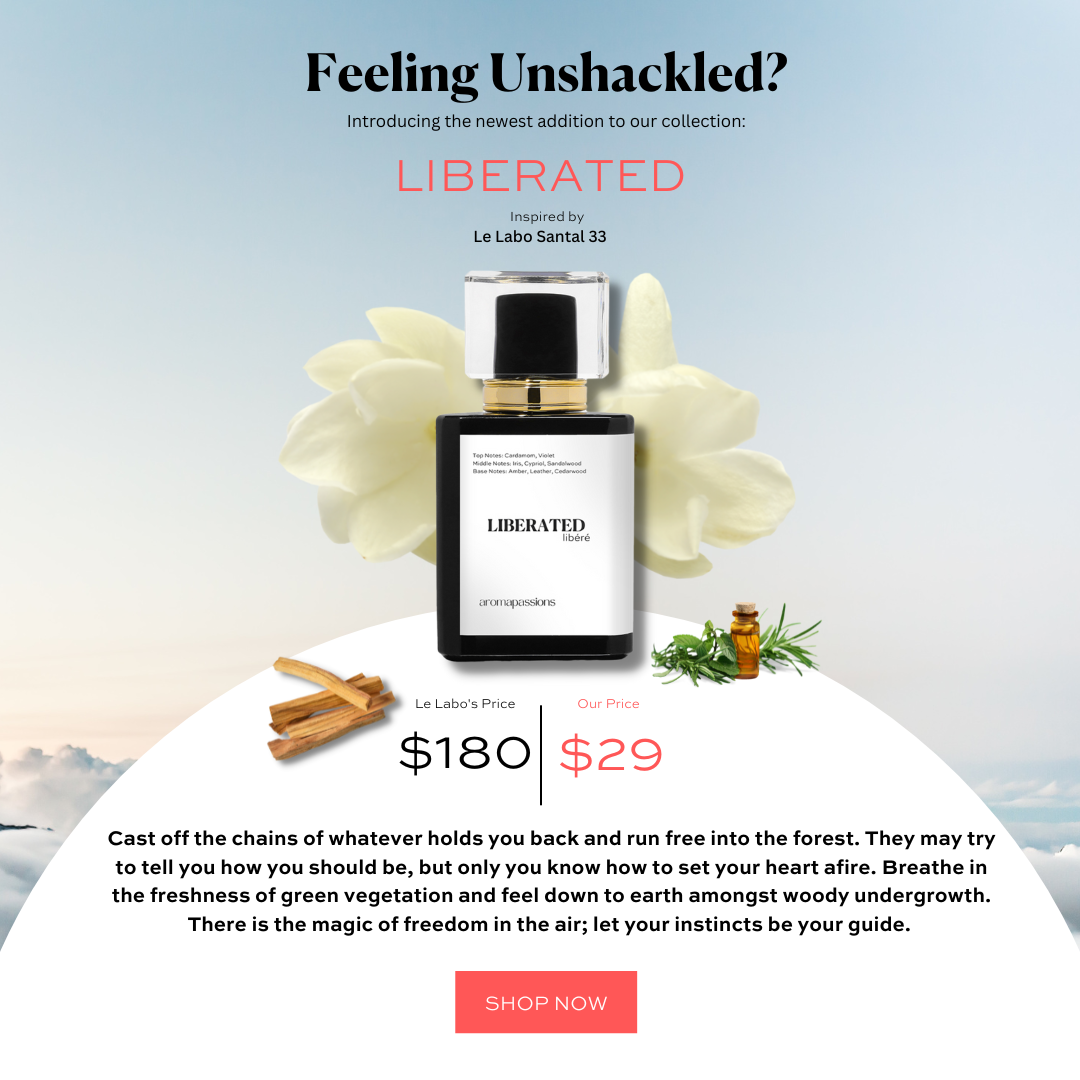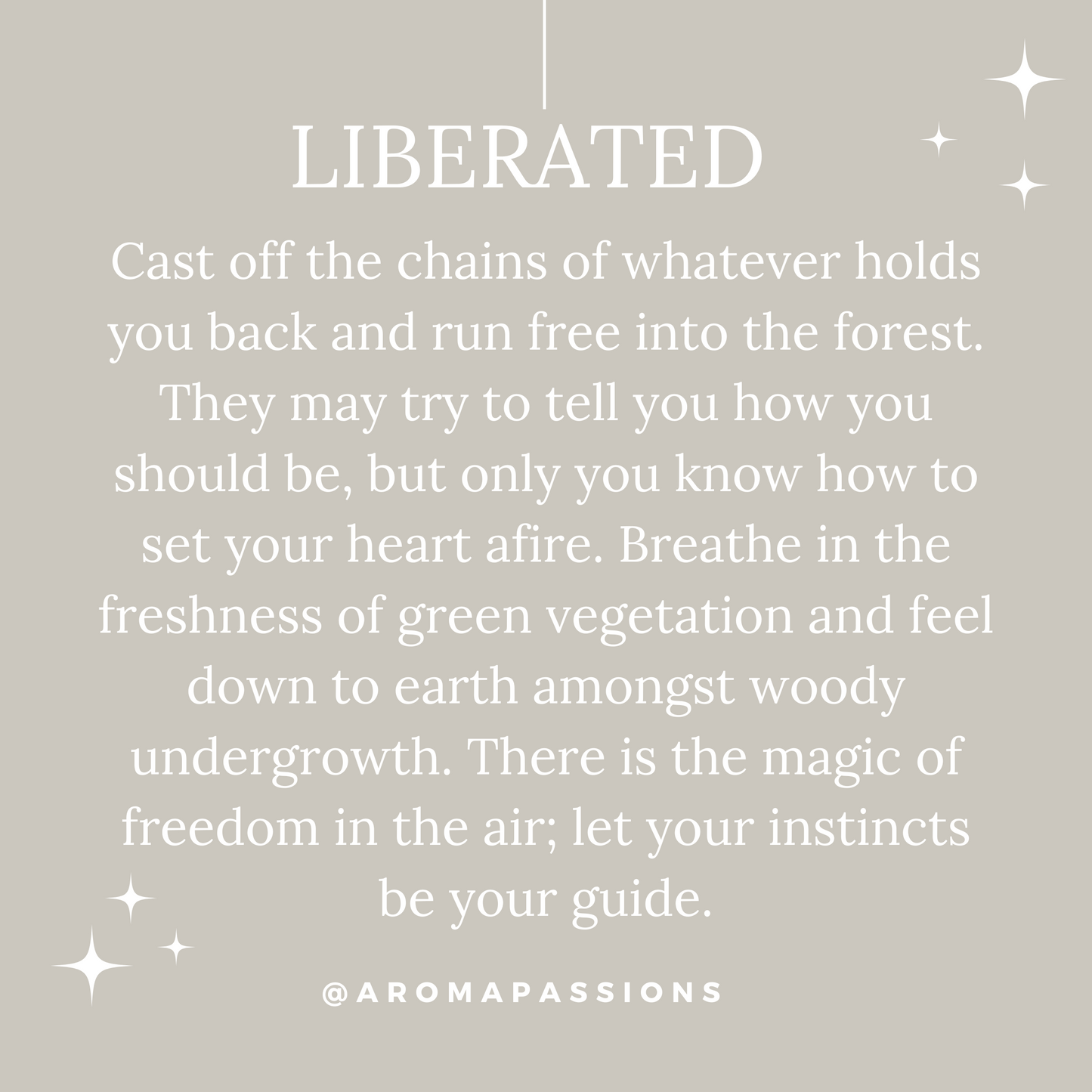 LIBERATED || Venture into the wilds of your own making, unencumbered by constraints. Ignore the voices dictating who to be—only you can fuel the flames of your inner passion. Inhale deeply the vitality of verdant life, grounding yourself amidst the whispering woods. The air is thick with the spell of liberation; allow your natural inclinations to lead the way.
Presenting Our LIBERATED formula, taking a leaf from the esteemed Santal 33 by Le Labo, our fragrance is a tapestry woven by the deft hands of the world's leading perfumers and aromatherapists. This unisex concoction blossoms with the rich notes of Cardamom, Amber, Sandalwood, Cedarwood, Bergamot, Carrot, and Vanilla Essential Oils, creating a narrative on your skin that is as unique as your fingerprint.
Cardamom || Spicy | Warm | Comforting 
Vanilla || Soothing | Pleasant | Natural Stress Reducer
Sandalwood || Reduces Anxiety | Clarity | Peaceful 
Amber || Romantic | Relaxing | Stress Reliever
Cedarwood ||Warm | Woody | Soothing | Calming
Bergamot || Fresh | Rejuvenating | Feeling of Joy
Find Us On |
The Power of Scents | Fragrance possesses the unparalleled capacity to evoke deep emotions and vivid memories. It is well understood that fragrances can catalyze positive sensations, amplify your dynamism, and positively influence your demeanor. For years, the therapeutic attributes of natural essential oils have been celebrated in aromatherapy, known for their ability to alleviate stress, soothe the mind, and energize the spirit, fostering a sense of energy, creativity, and contentment.
Our Mission | At Aroma Passions, we are devoted to curating only the finest perfumes that feature authentic and pure essential oils and components, all offered at an accessible price point. It's our goal to not just supply a fragrance but to also kindle a zest for life through scents that can awaken our deepest emotions and desires in the most profound ways. With affection, the Aroma Passions Team.
Aromatic Notes |
Top Notes: Cardamom, Violet
Middle Notes: Iris, Cypriol, Sandalwood
Base Notes: Amber, Leather, Cedarwood
Ingredients | alcohol, aqua, cypriol heart oil, methyl laitone, beta ionone, amyris wood oil, sandalwood oil, cardamom extract, juniper berry oil, carrot seed oil, bergamot oil, gurjun balsam oil, eucalyptus globulus oil, vanillin, geraniol, melonal, alpha ionone. 
Concentration | 20%
Size | 30 ml | 50 ml | 100 ml
Share it On |