Regular price
Sale price
$29.00 USD
Unit price
per
Sale
Sold out
Share
View full details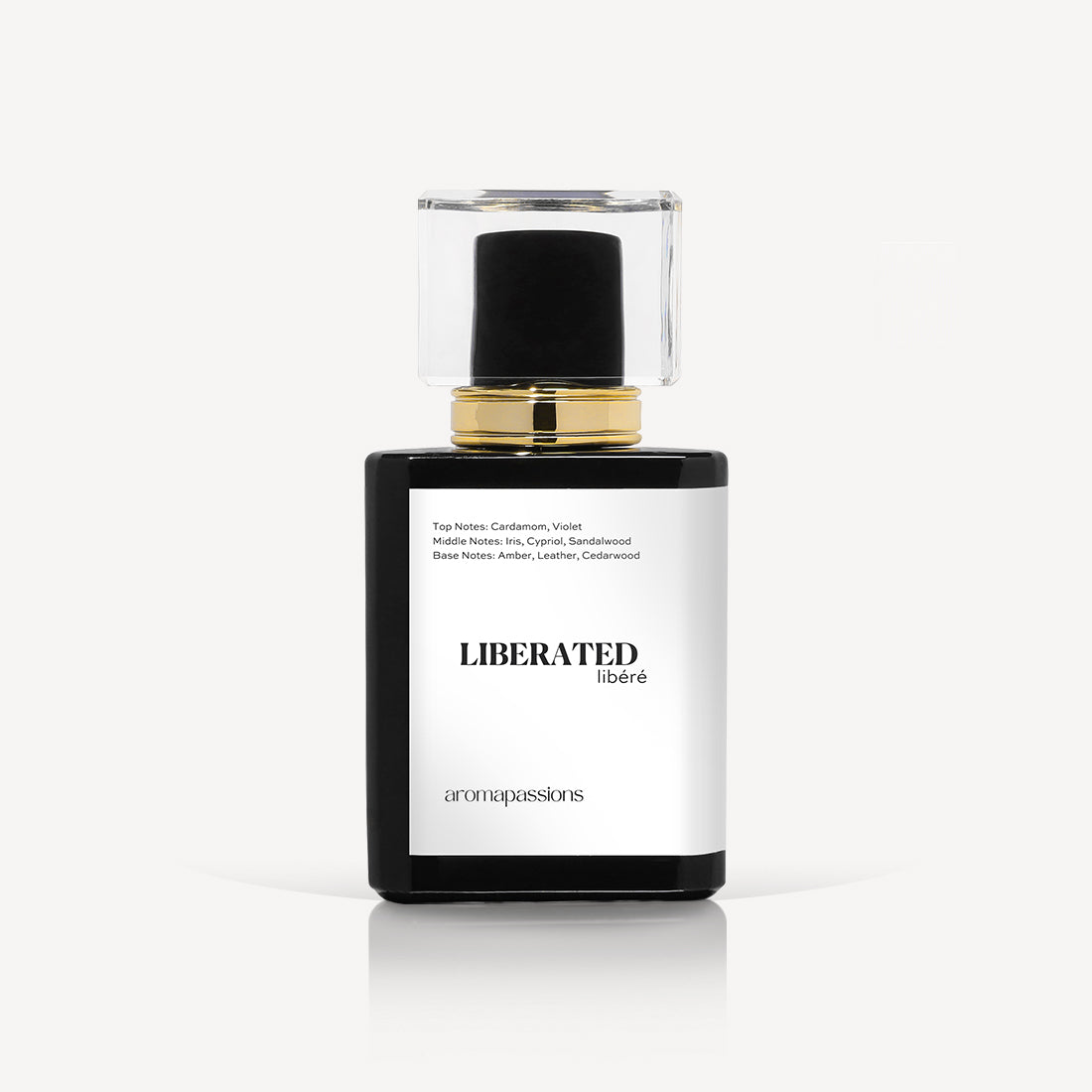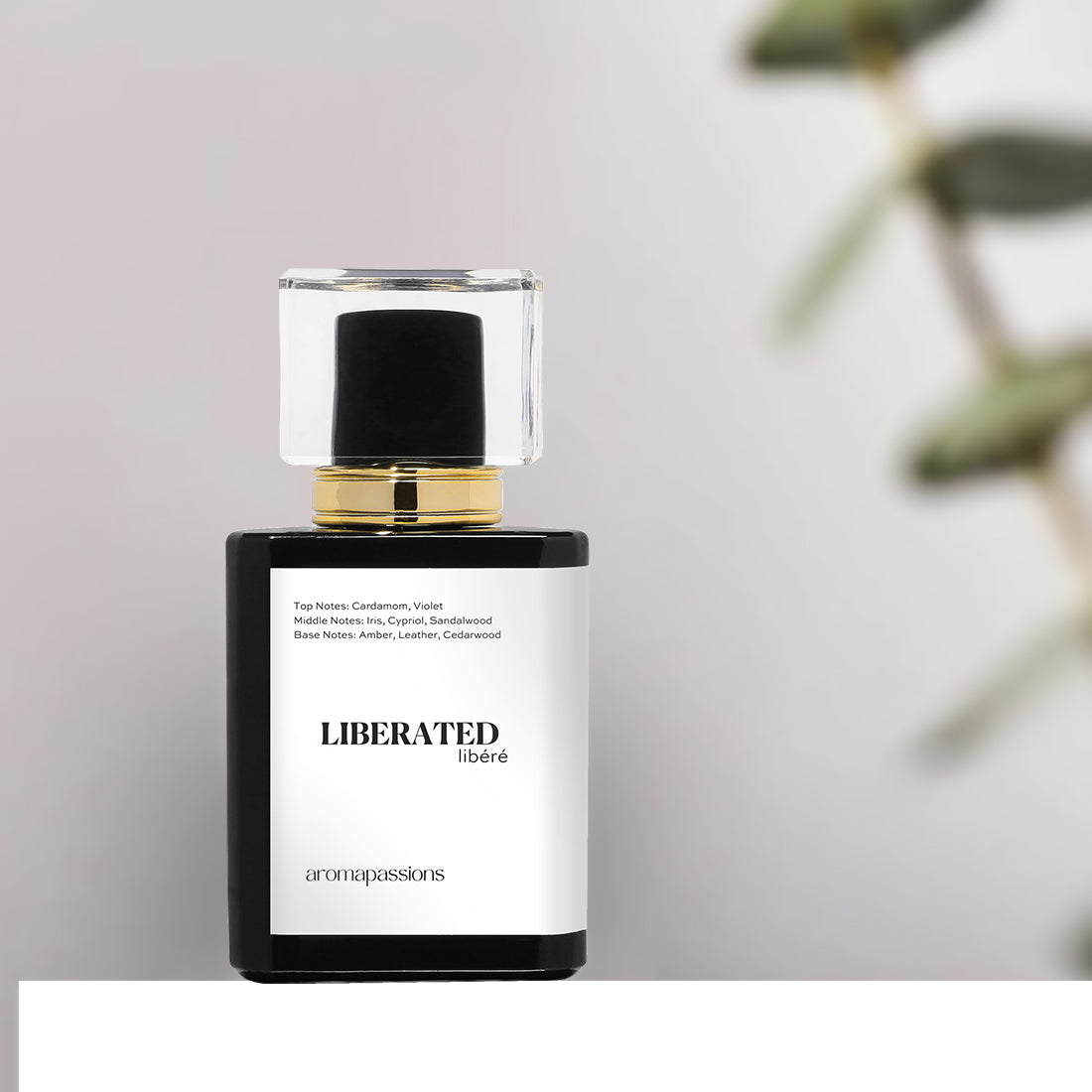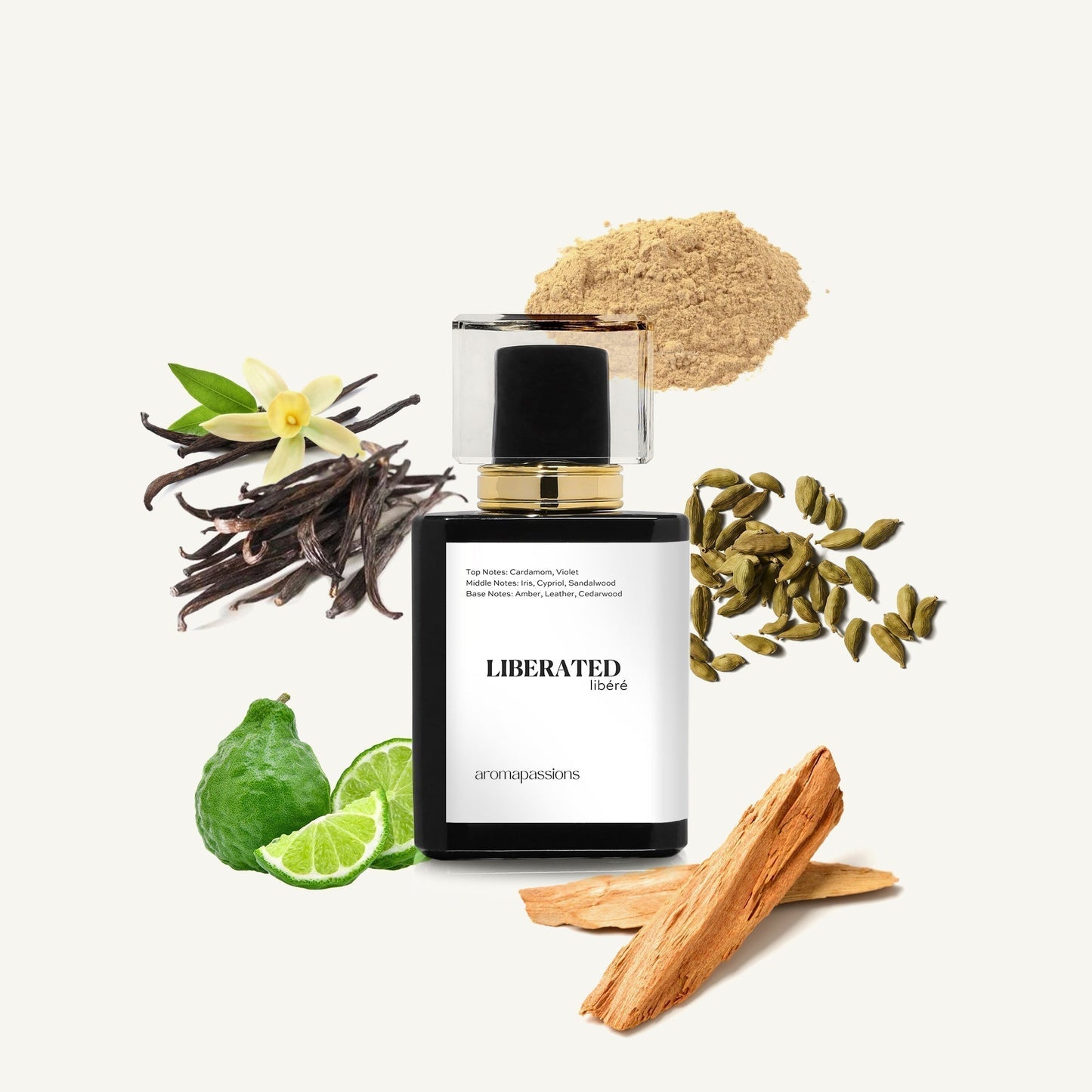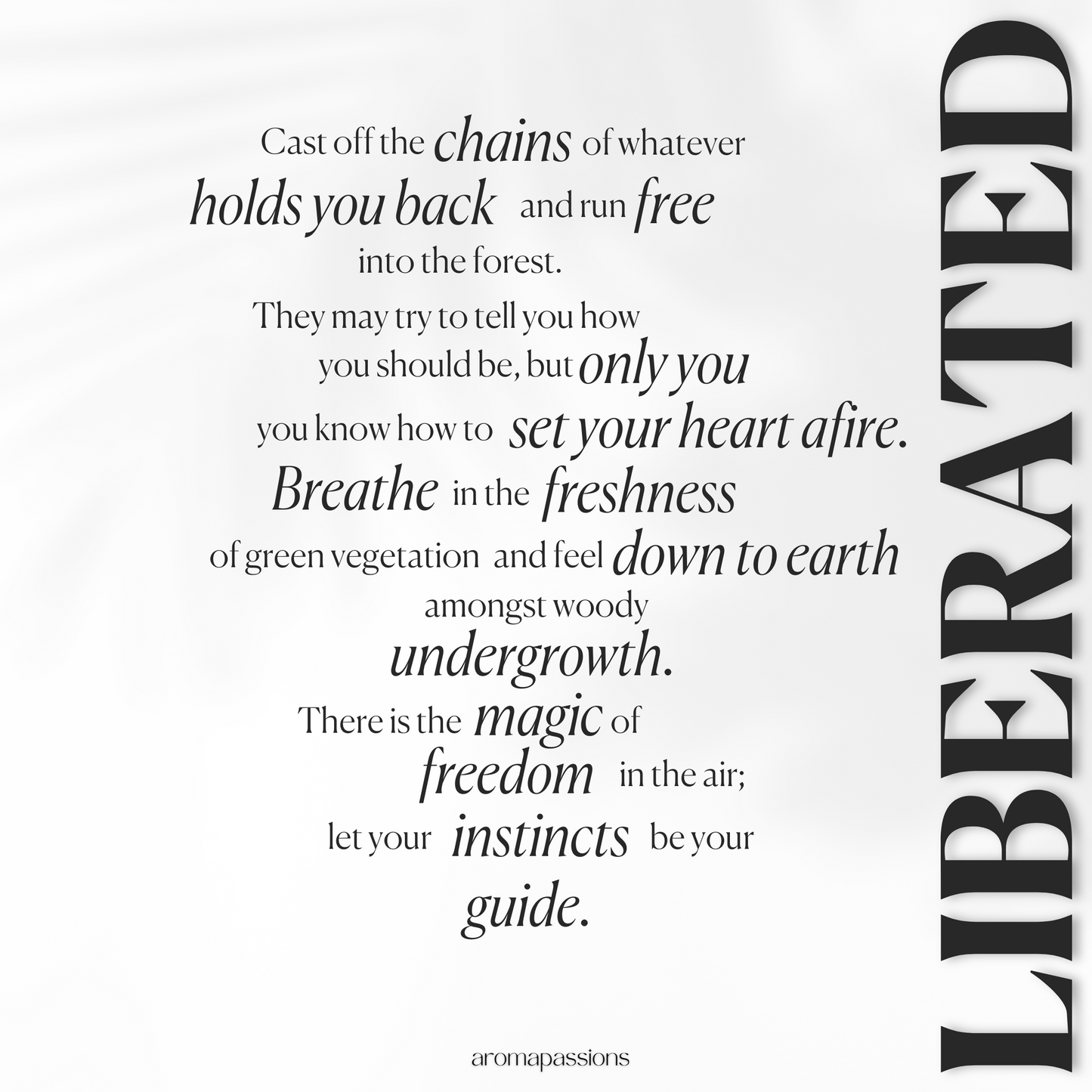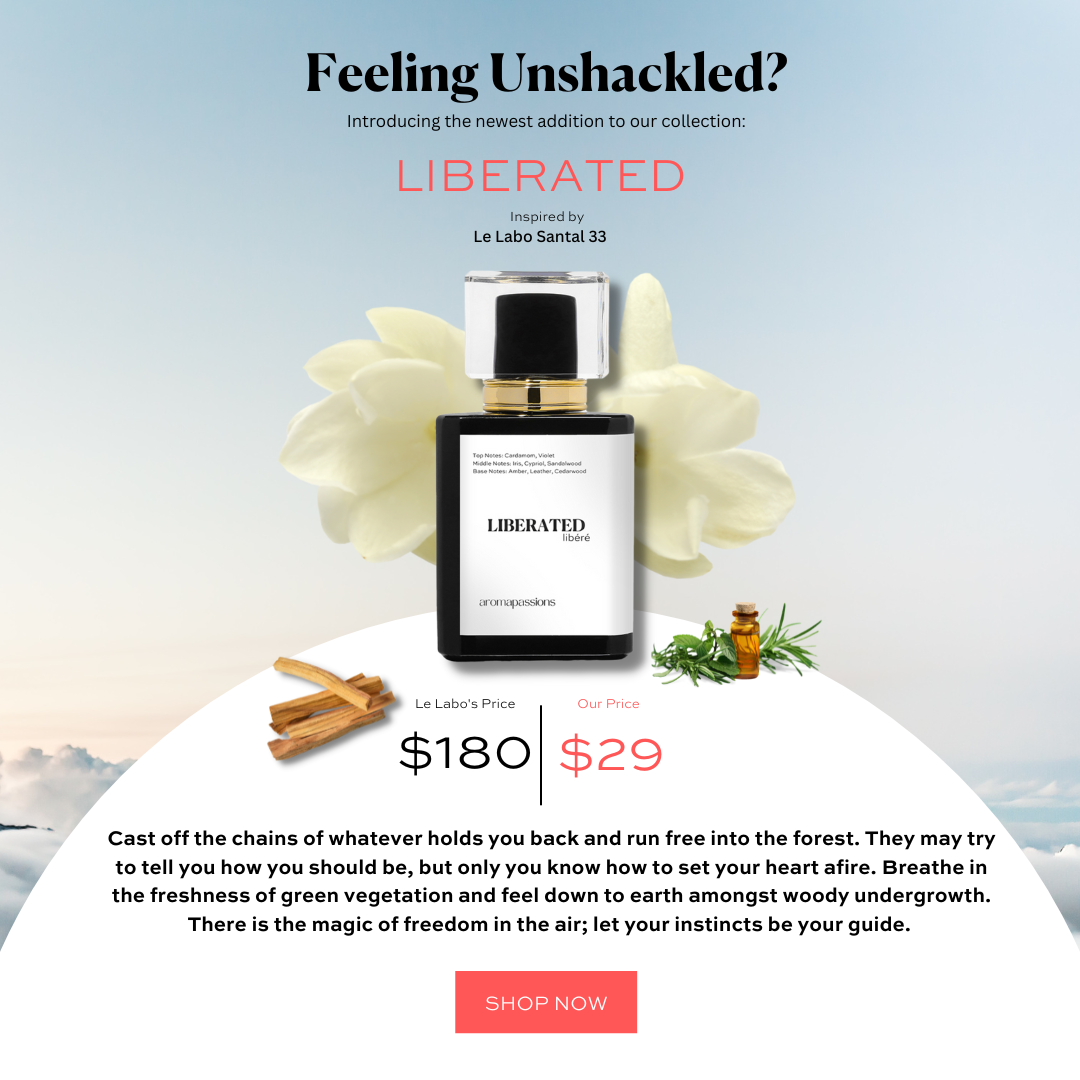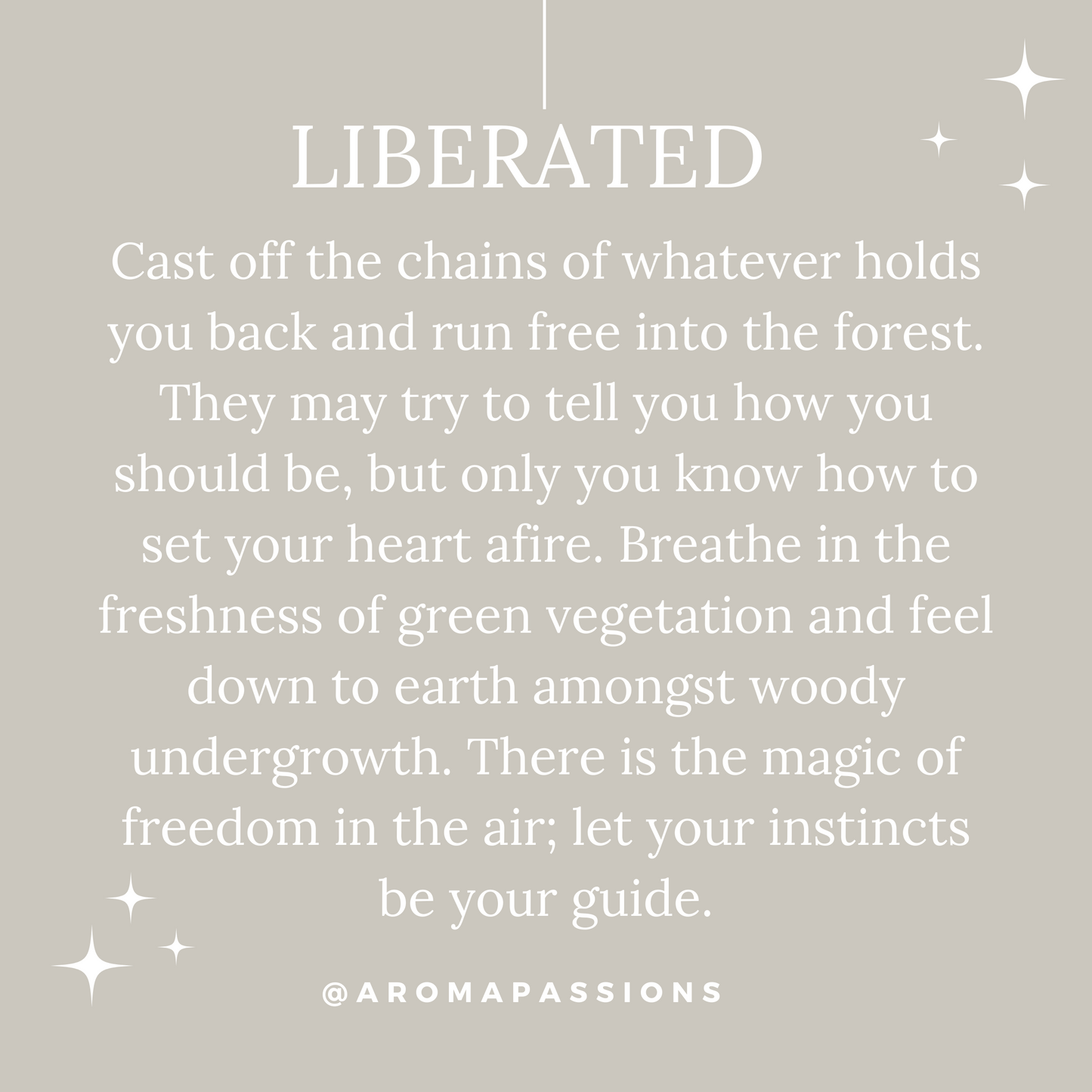 LIBERATED || Escape the ordinary and reclaim your sense of self in the untouched expanses of nature. Turn a deaf ear to the chorus of how you should exist; you hold the blueprint to your own zest for life. Drink in the pure aroma of life's greenery, anchoring your essence in the embrace of the forest's embrace. There's an alchemy of sovereignty in the breeze; allow your intuition to steer you.
Introducing LIBERATED, our nod to the illustrious Santal 33 by Le Labo, this fragrance is the product of a symphony between world-class perfumers and esteemed aromatherapists. This neutral scent boasts an intricate mixture of Cardamom, Amber, Sandalwood, Cedarwood, Bergamot, Carrot, and Vanilla Essential Oils, each selected for its unique scent signature.
Cardamom || Spicy | Warm | Comforting 
Vanilla || Soothing | Pleasant | Natural Stress Reducer
Sandalwood || Reduces Anxiety | Clarity | Peaceful 
Amber || Romantic | Relaxing | Stress Reliever
Cedarwood ||Warm | Woody | Soothing | Calming
Bergamot || Fresh | Rejuvenating | Feeling of Joy
Find Us On |
The Power of Scents | The profound influence of scent on emotional states and memory recall is unmatched, with certain aromas known to elicit uplifting emotions, enhance mental acuity, and positively transform one's outlook. The ancient art of aromatherapy has leveraged the therapeutic attributes of essential oils, known for their abilities to alleviate tension, quiet the mind, and bolster the body with energy, imagination, and joy.
Our Mission | At Aroma Passions, we are unwavering in our dedication to crafting fragrances of the highest quality, utilizing authentic, pure essential oils and fine ingredients, all offered at a reasonable cost. Our goal is more ambitious than mere perfume creation; we endeavor to catalyze a purpose-driven life, suffused with scents that awaken our feelings and spark our innermost passions. With warmest wishes, the Aroma Passions Team.
Aromatic Notes |
Top Notes: Cardamom, Violet
Middle Notes: Iris, Cypriol, Sandalwood
Base Notes: Amber, Leather, Cedarwood
Ingredients | alcohol, aqua, cypriol heart oil, methyl laitone, beta ionone, amyris wood oil, sandalwood oil, cardamom extract, juniper berry oil, carrot seed oil, bergamot oil, gurjun balsam oil, eucalyptus globulus oil, vanillin, geraniol, melonal, alpha ionone. 
Concentration | 20%
Size | 30 ml | 50 ml | 100 ml
Share it On |