Regular price
Sale price
$29.00 USD
Unit price
per
Sale
Sold out
Share
View full details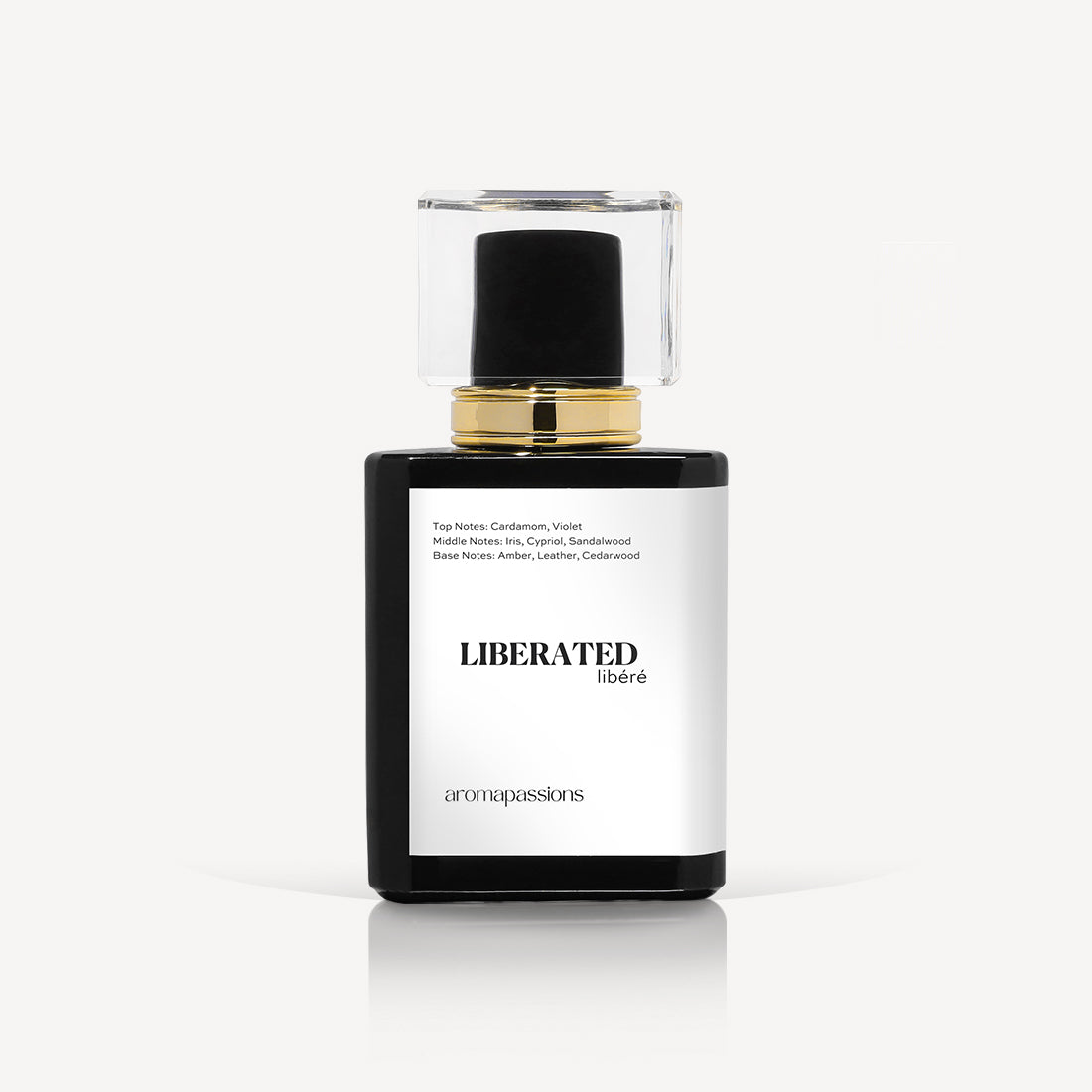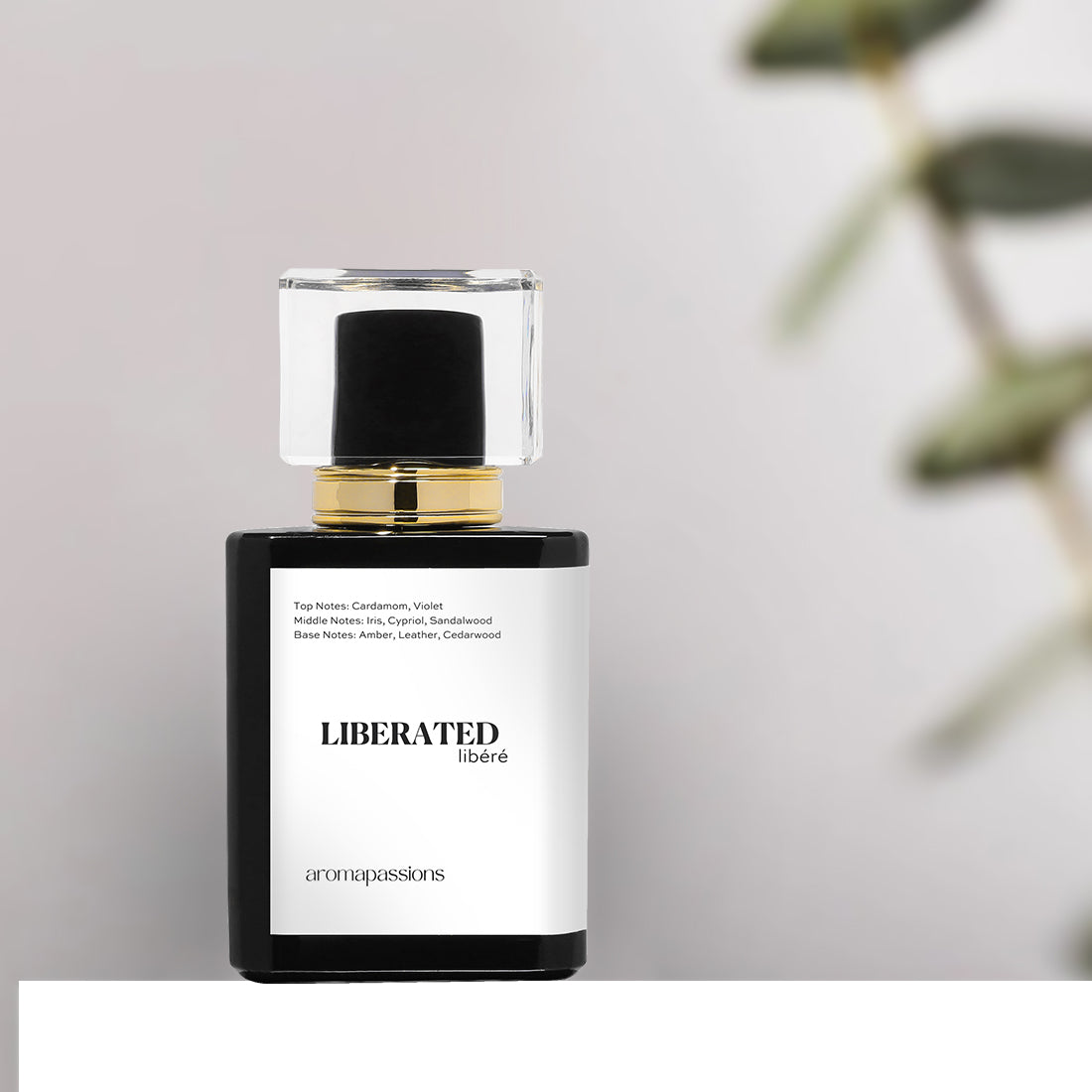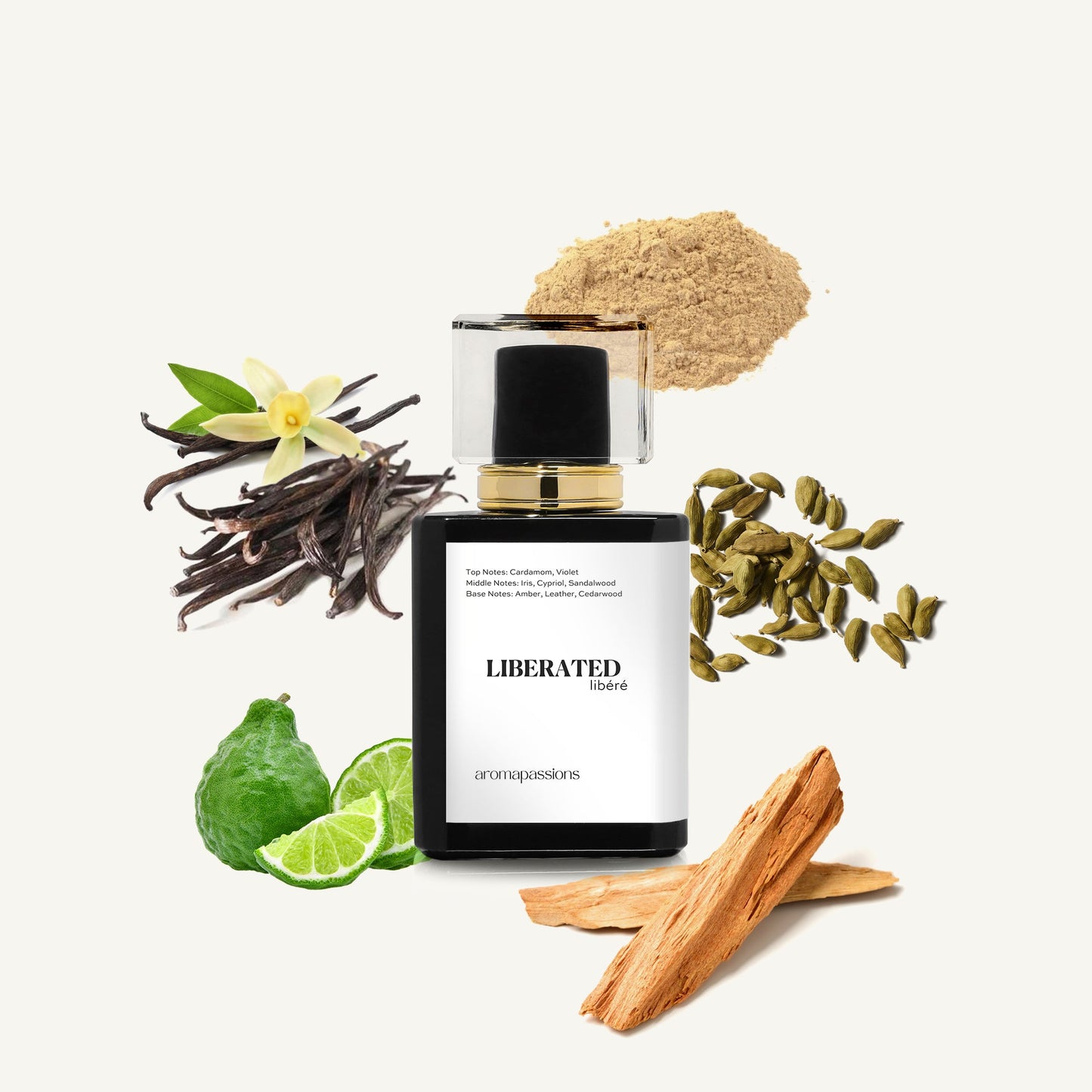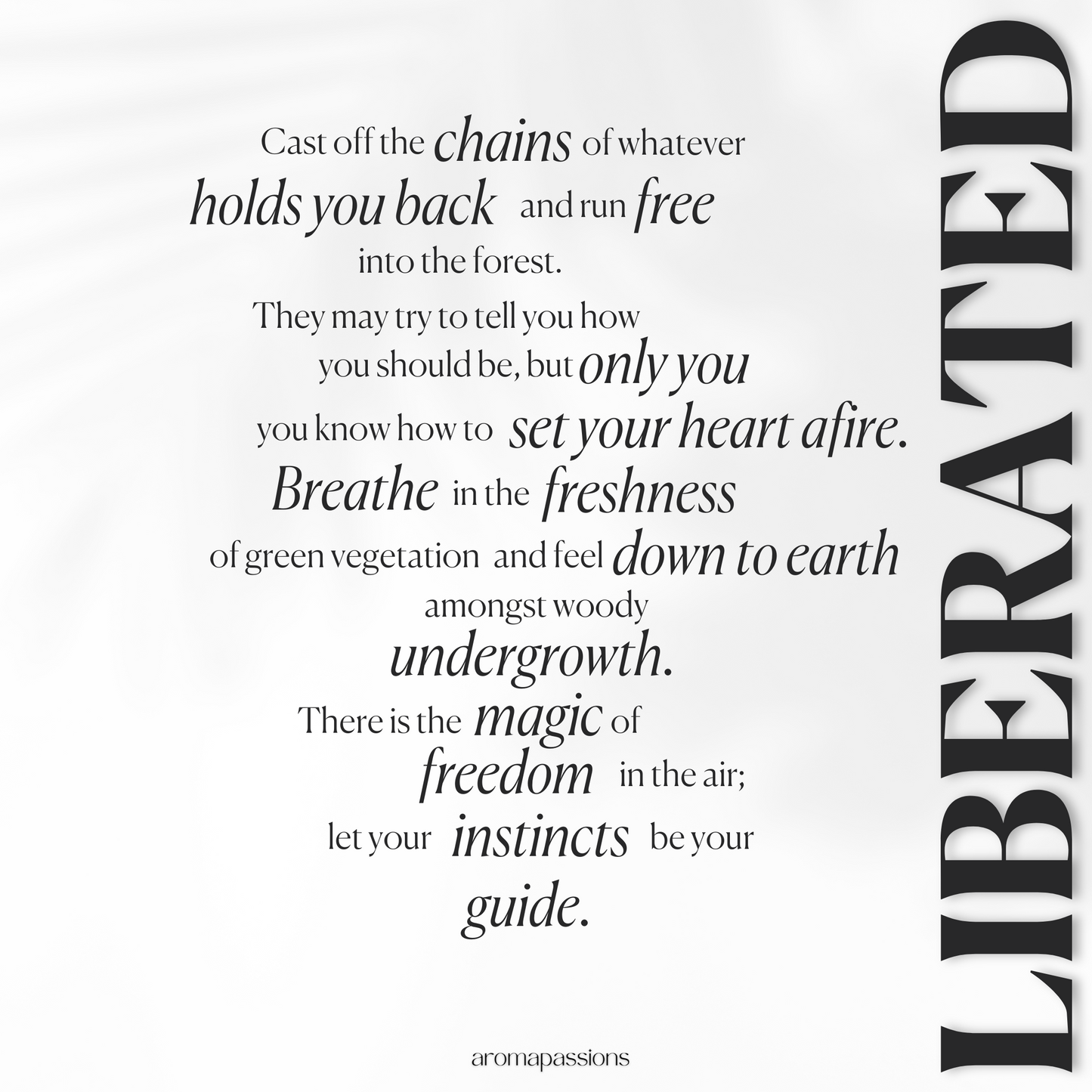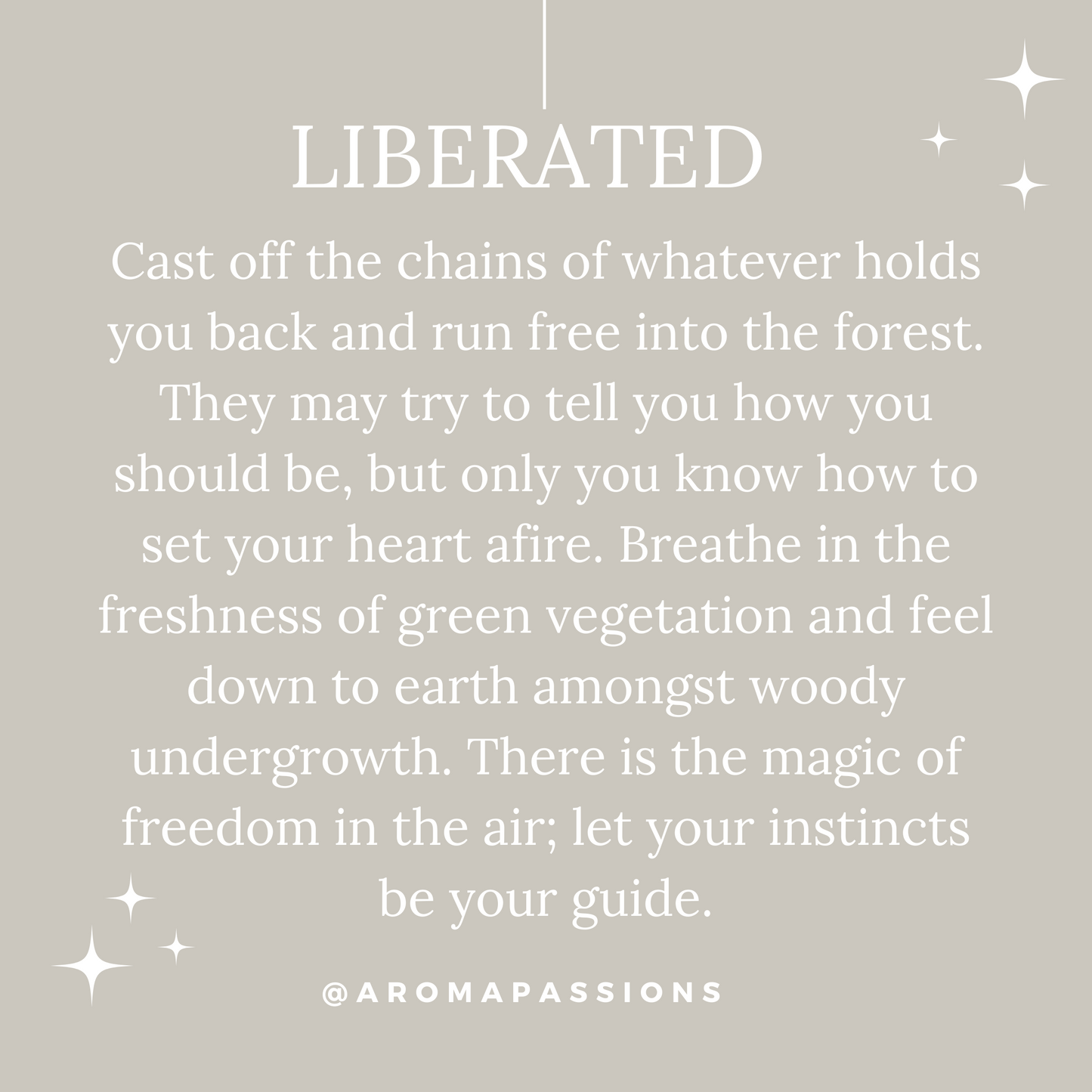 LIBERATED || Step into the embrace of the wilderness and unshackle your spirit. Let no one's expectations dictate your essence, for you alone hold the key to ignite your soul's fervor. Inhale the pure essence of lush greenery and root your senses in the comforting embrace of the forest floor. The air is alive with the enchantment of liberty—heed the call of your primal instincts.
Our LIBERATED scent, inspired by the renowned Le Labo's Santal 33, is a masterpiece forged by the world's finest perfumers and aromatherapists. Infused with a symphony of Cardamom, Amber, Sandalwood, Cedarwood, Bergamot, Carrot, and Vanilla Essential Oils, it's a unisex fragrance that harmonizes with your unique chemistry.
Cardamom || Spicy | Warm | Comforting 
Vanilla || Soothing | Pleasant | Natural Stress Reducer
Sandalwood || Reduces Anxiety | Clarity | Peaceful 
Amber || Romantic | Relaxing | Stress Reliever
Cedarwood ||Warm | Woody | Soothing | Calming
Bergamot || Fresh | Rejuvenating | Feeling of Joy
Find Us On |
The Power of Scents | Aroma has the profound ability to evoke emotions and unlock memories like no other sense can. It's a well-documented phenomenon that the right fragrance can kindle positive sentiments, boost your drive, and shape your outlook. For generations, the potent benefits of natural essential oils have been harnessed in aromatherapy to foster relaxation, invigorate the senses, and kindle joy, creativity, and well-being.
Our Mission | At Aroma Passions, we are dedicated to excellence, offering you premium perfumery that champions authentic and natural essential oils. We believe in affordability without compromising quality. Our vision extends beyond the sensory pleasure of fragrance—we aspire to empower and encourage a life lived with intent, infused with the transformative power of scent. With Love, the Aroma Passions Team.
Aromatic Notes |
Top Notes: Cardamom, Violet
Middle Notes: Iris, Cypriol, Sandalwood
Base Notes: Amber, Leather, Cedarwood
Ingredients | alcohol, aqua, cypriol heart oil, methyl laitone, beta ionone, amyris wood oil, sandalwood oil, cardamom extract, juniper berry oil, carrot seed oil, bergamot oil, gurjun balsam oil, eucalyptus globulus oil, vanillin, geraniol, melonal, alpha ionone. 
Concentration | 20%
Size | 30 ml | 50 ml | 100 ml
Share it On |