Regular price
Sale price
$29.00 USD
Unit price
per
Sale
Sold out
Share
View full details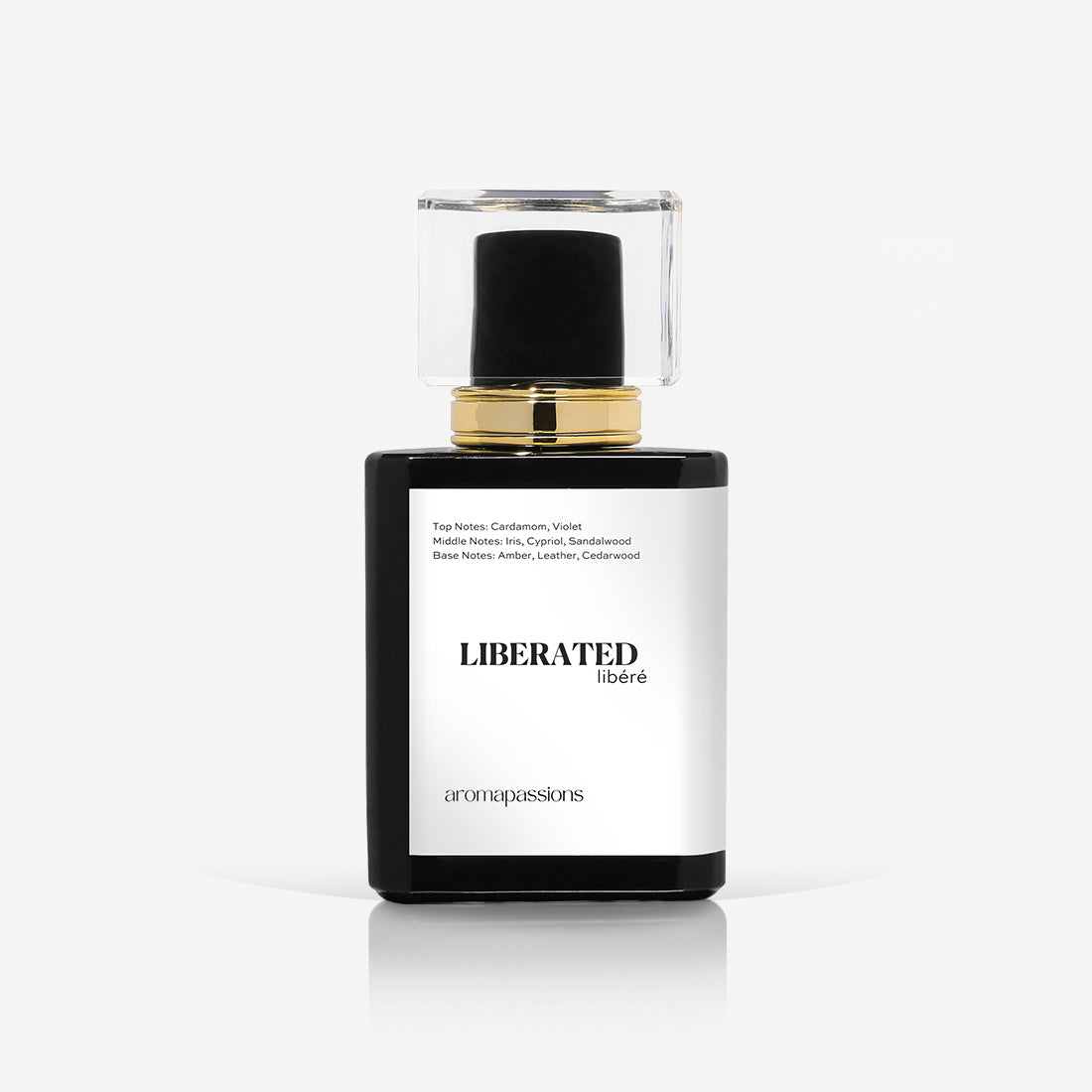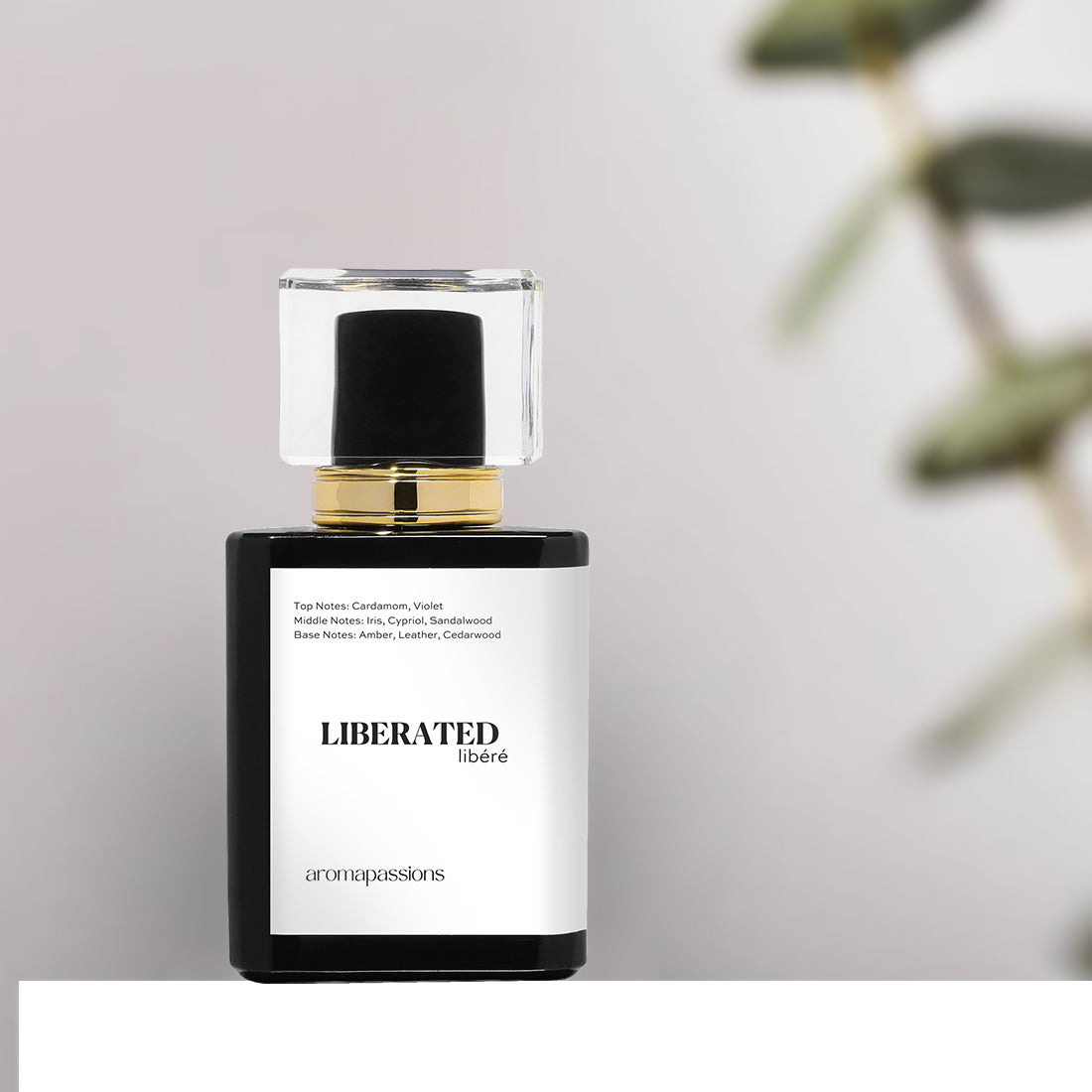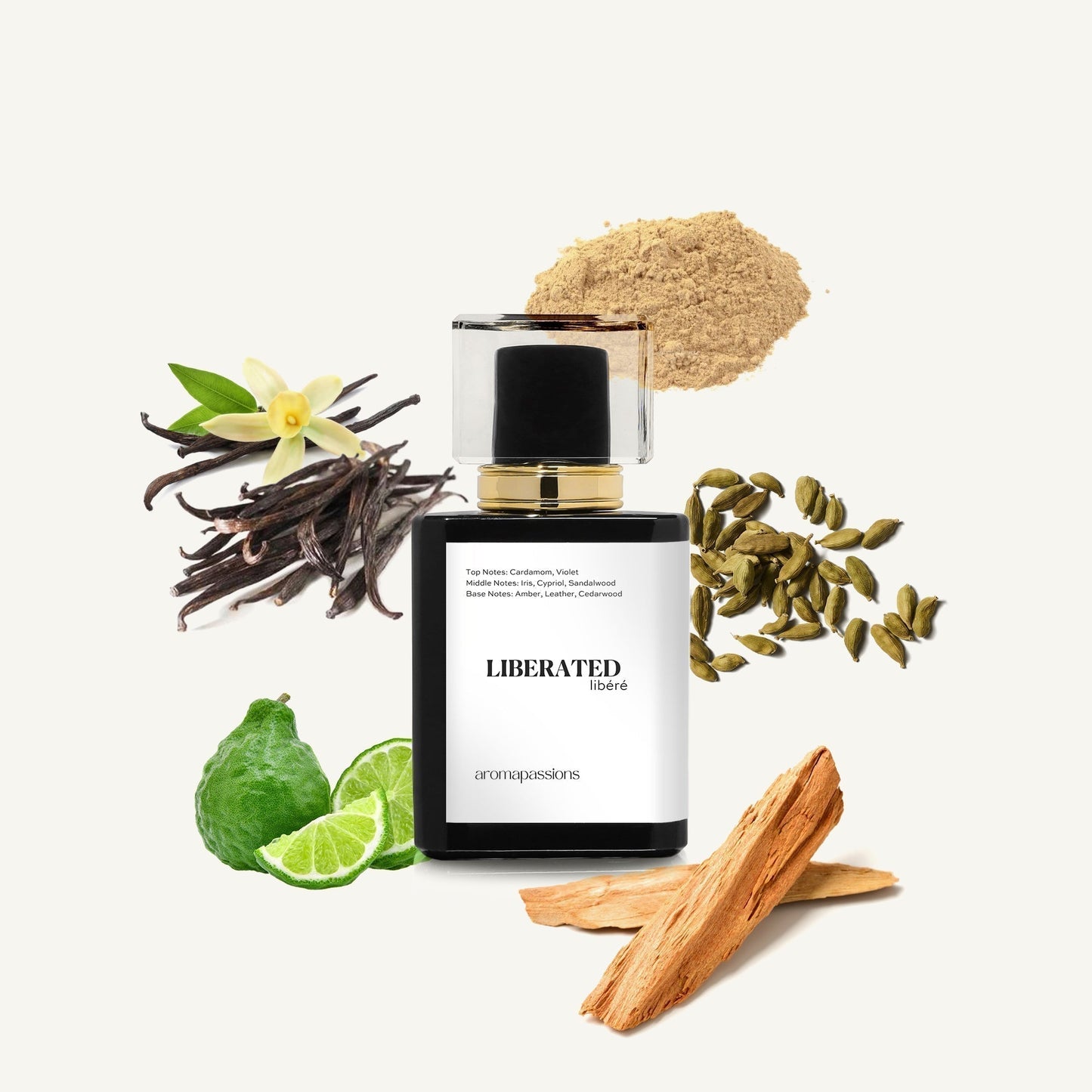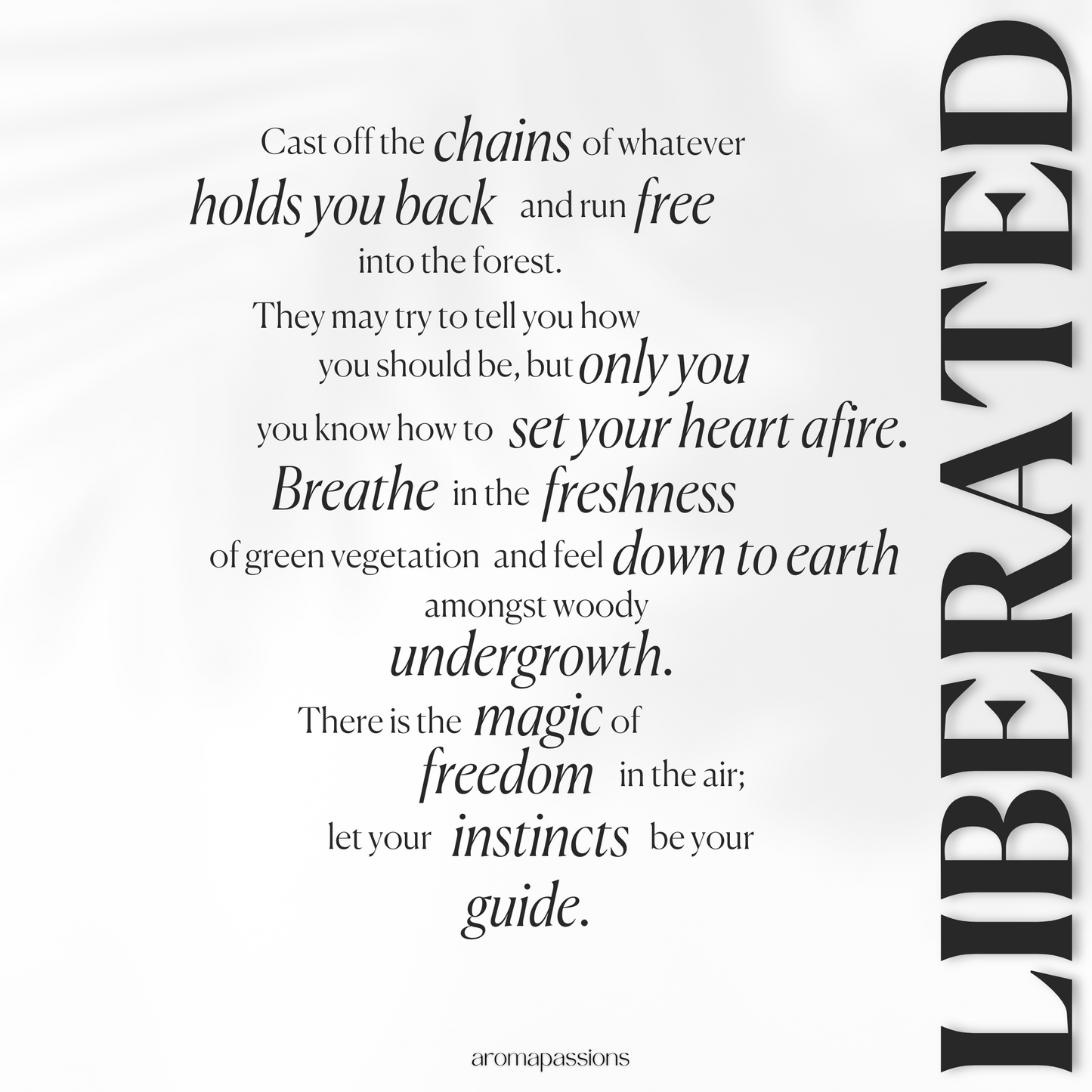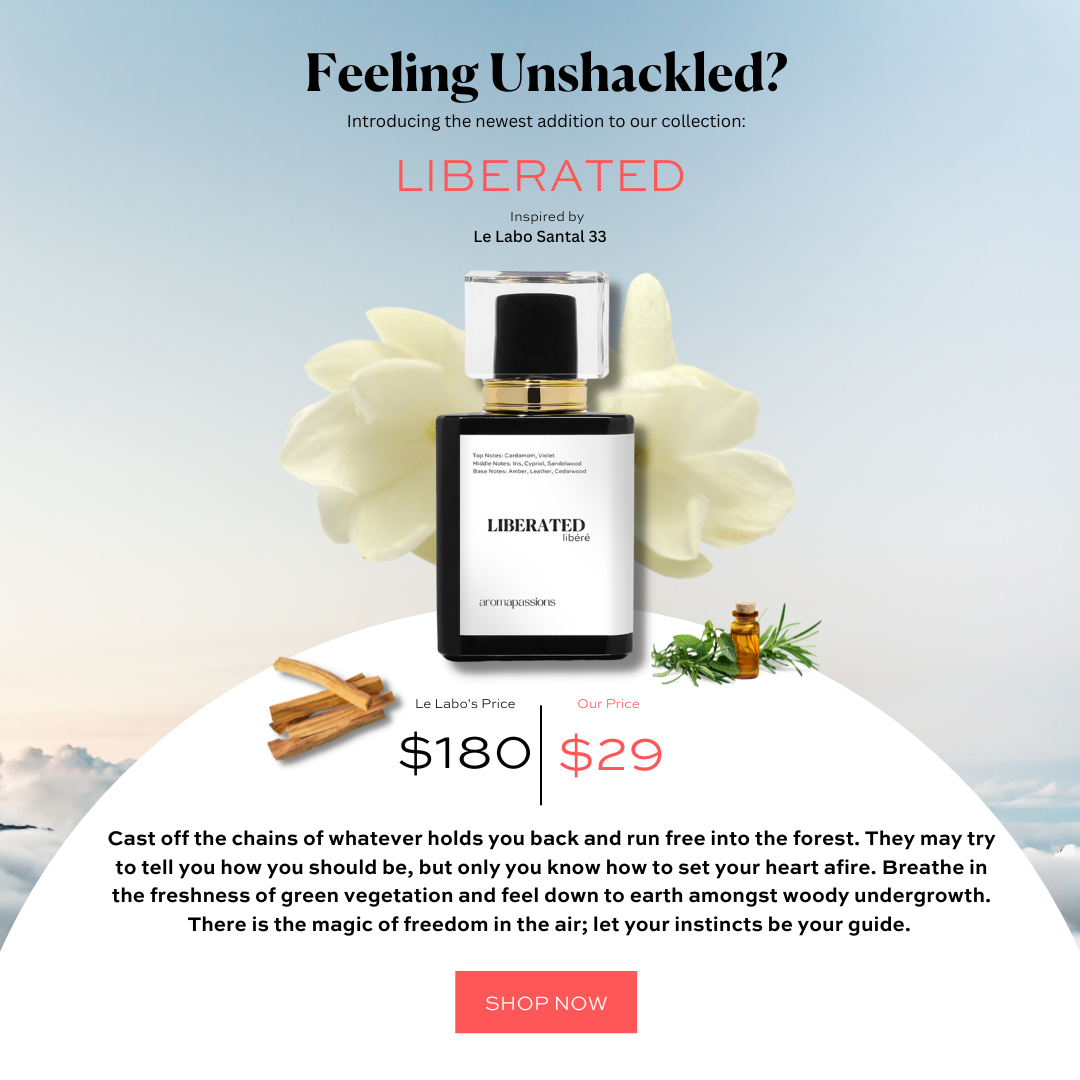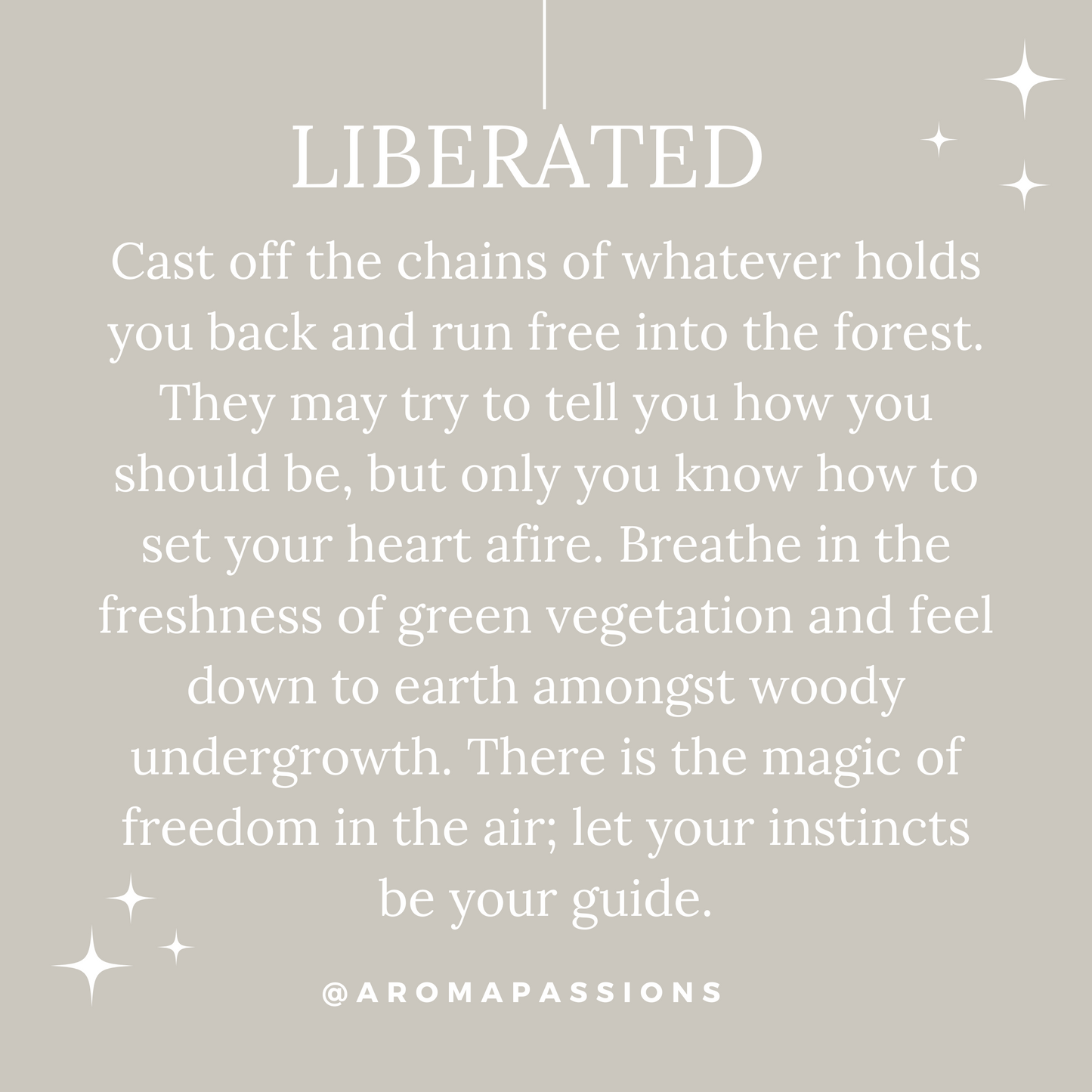 LIBERATED || Break free from the confines of the expected and step into the boundless embrace of the wild. Turn away from the voices dictating your path; you are the keeper of your own fervor. Let the clean, earthy breath of the wilderness ground you in its honest depths. The air is charged with the spell of independence; navigate by the stars of your own senses.
Welcome to LIBERATED, our salute to the legendary Santal 33 by Le Labo, a scent meticulously composed by acclaimed perfumers and aromatherapy experts from around the world. This androgynous perfume melds the distinctive notes of Cardamom, Amber, Sandalwood, Cedarwood, Bergamot, Carrot, and Vanilla Essential Oils, each carefully selected to create a harmonious olfactory journey.
Cardamom || Spicy | Warm | Comforting 
Vanilla || Soothing | Pleasant | Natural Stress Reducer
Sandalwood || Reduces Anxiety | Clarity | Peaceful 
Amber || Romantic | Relaxing | Stress Reliever
Cedarwood ||Warm | Woody | Soothing | Calming
Bergamot || Fresh | Rejuvenating | Feeling of Joy
Find Us On |
The Power of Scents | The extraordinary capacity of scent to invoke emotions and memories is profound, with particular aromas known to bring forth waves of positivity, heighten concentration, and shift perspectives. Aromatherapy, with its rich heritage, taps into the curative powers of essential oils, recognized for their stress-dissolving, mood-soothing, and vitality-invigorating properties, awakening creativity and bliss.
Our Mission | Aroma Passions is committed to the art of exquisite perfume-making, emphasizing the use of genuine, organic essential oils and superior ingredients, while maintaining affordability. Our vision transcends the crafting of fragrance; we strive to inspire a life imbued with intention, with scents that resonate with our emotions and kindle our deepest drives. With heartfelt intentions, the Aroma Passions Team.
Aromatic Notes |
Top Notes: Cardamom, Violet
Middle Notes: Iris, Cypriol, Sandalwood
Base Notes: Amber, Leather, Cedarwood
Ingredients | alcohol, aqua, cypriol heart oil, methyl laitone, beta ionone, amyris wood oil, sandalwood oil, cardamom extract, juniper berry oil, carrot seed oil, bergamot oil, gurjun balsam oil, eucalyptus globulus oil, vanillin, geraniol, melonal, alpha ionone. 
Concentration | 20%
Size | 30 ml | 50 ml | 100 ml
Share it On |