Regular price
Sale price
$29.00 USD
Unit price
per
Sale
Sold out
Share
View full details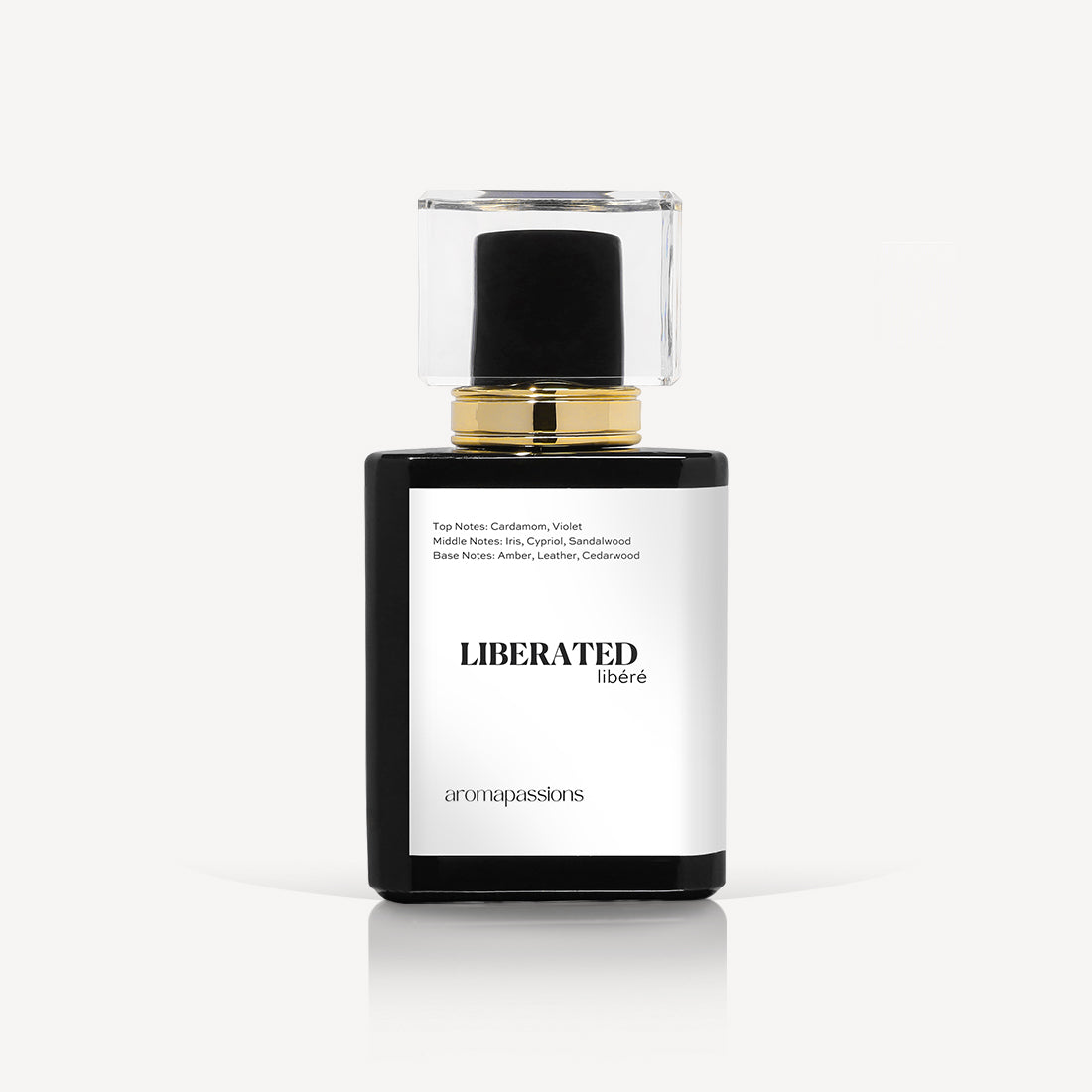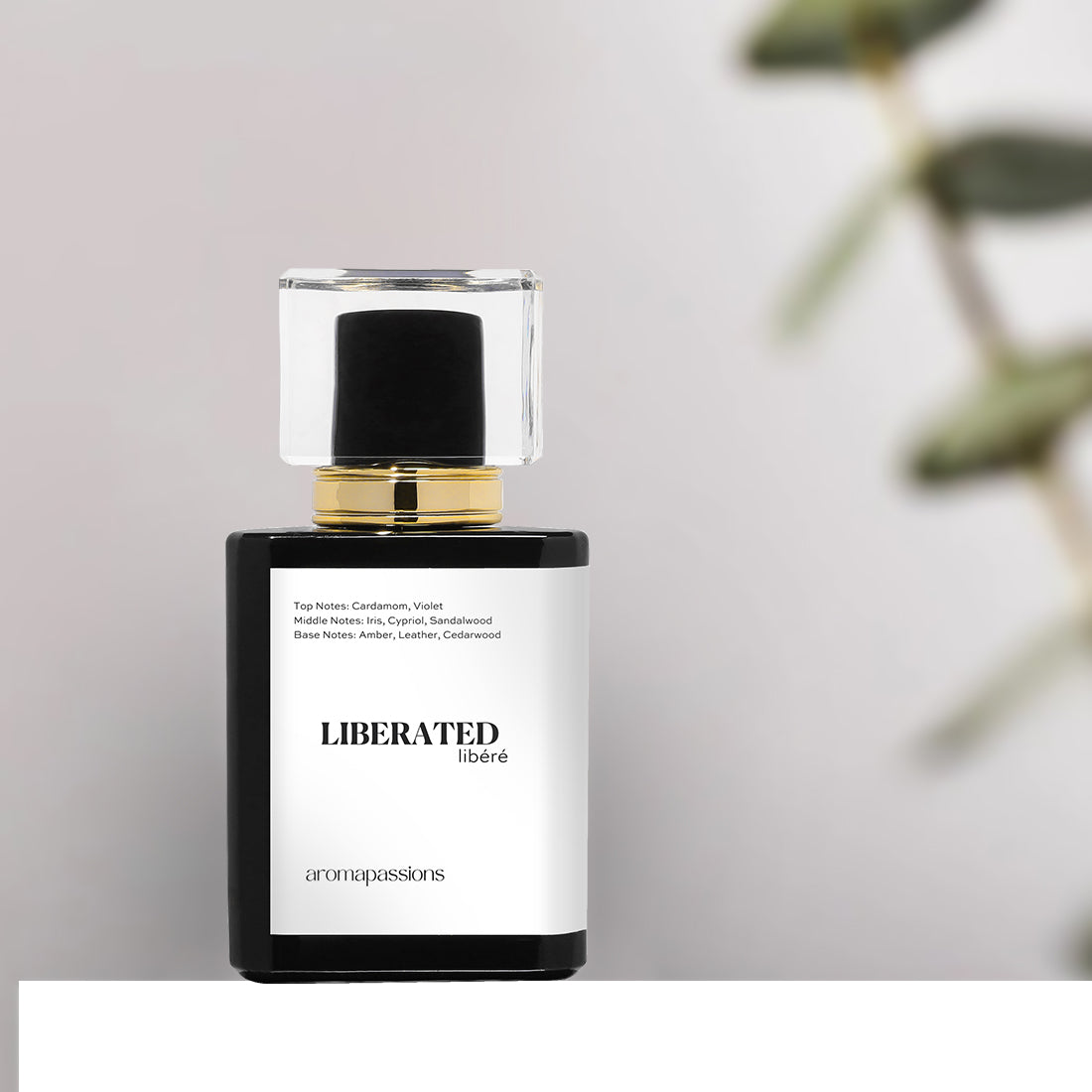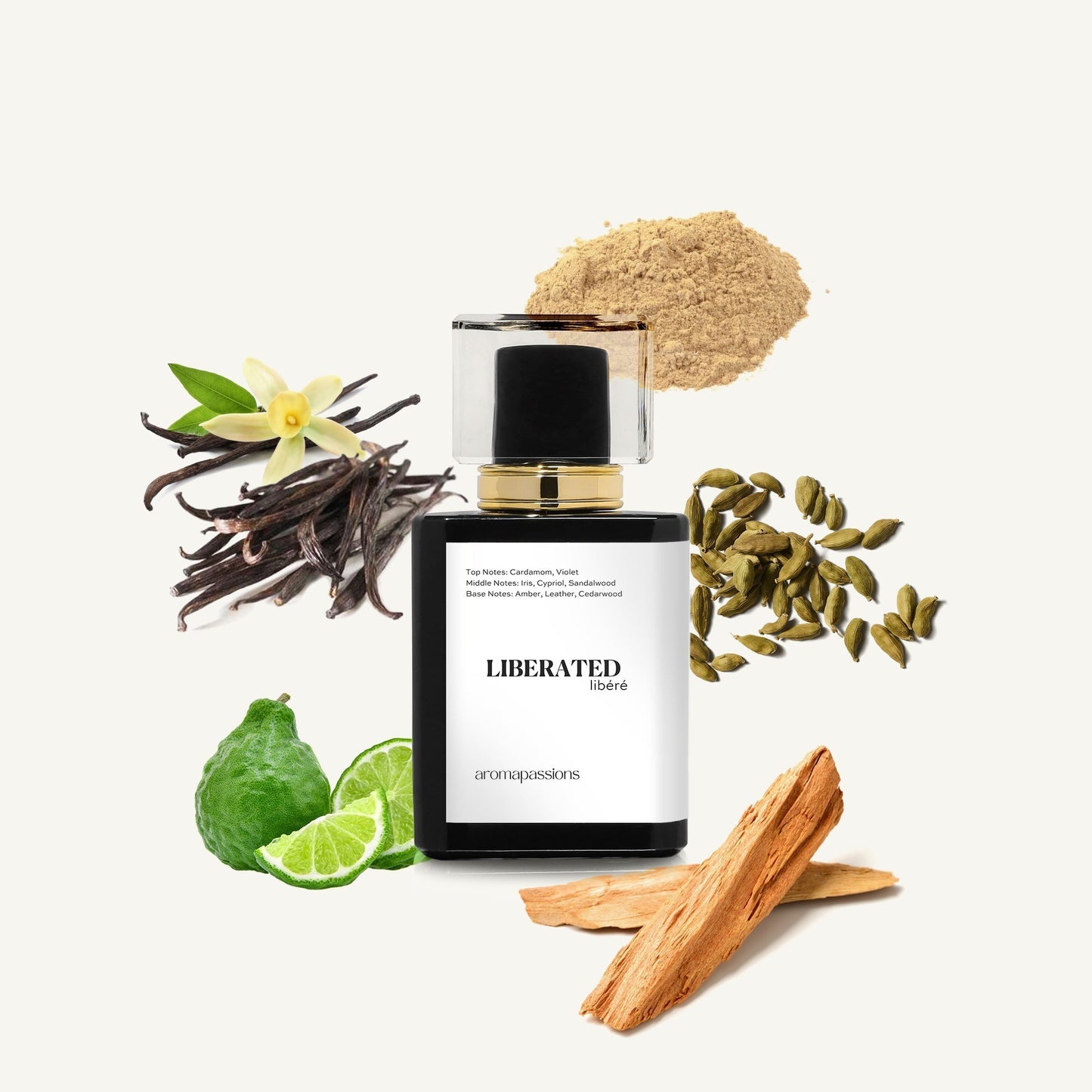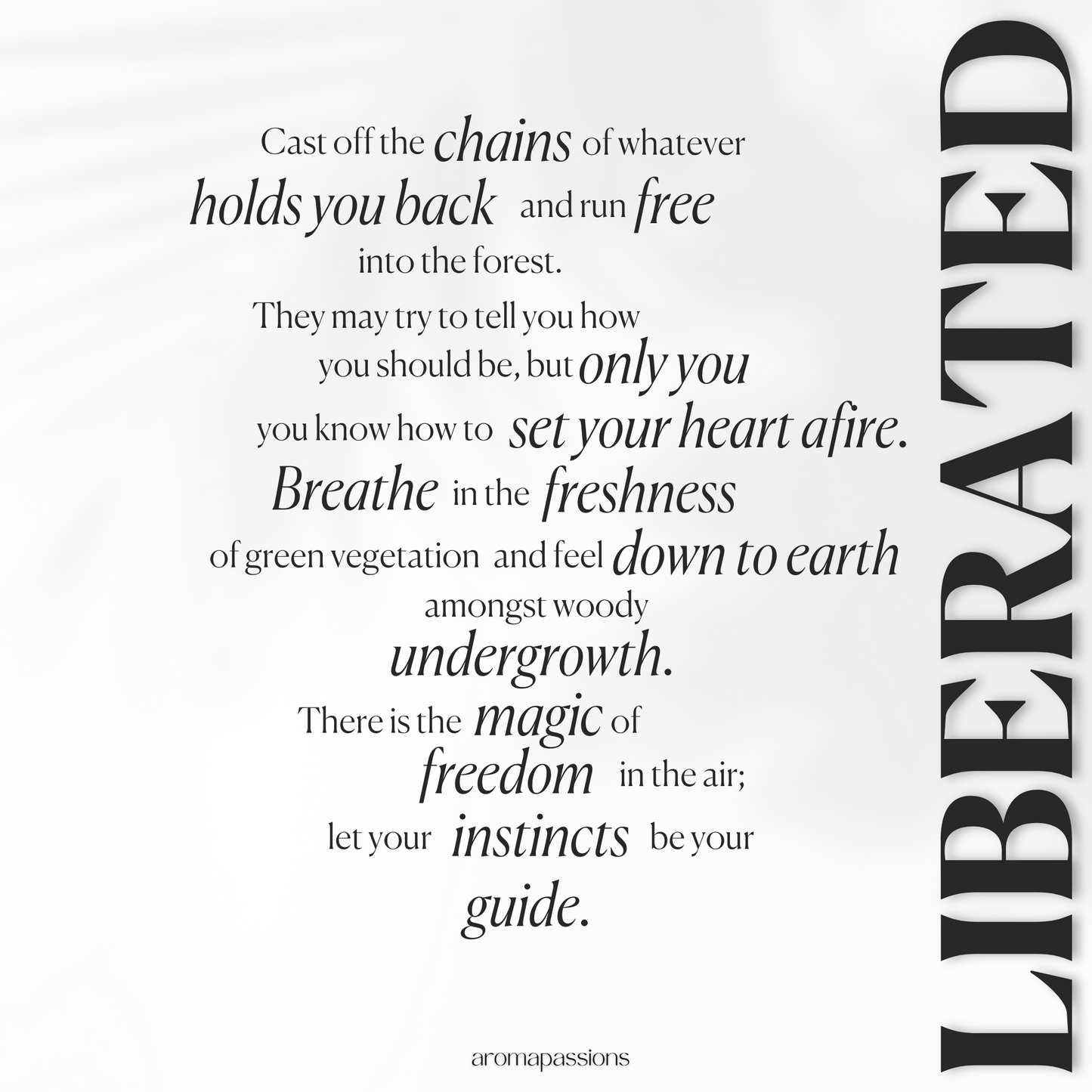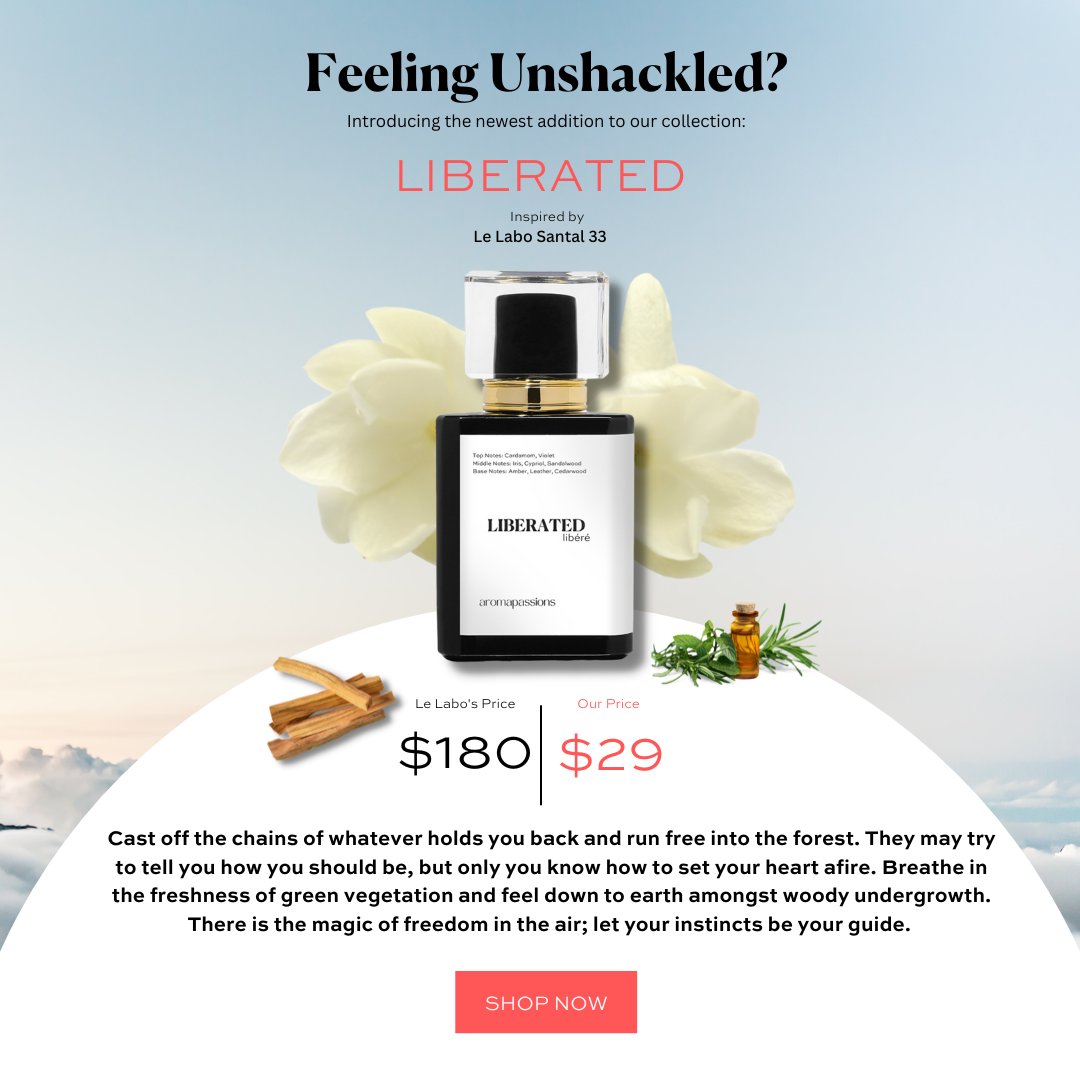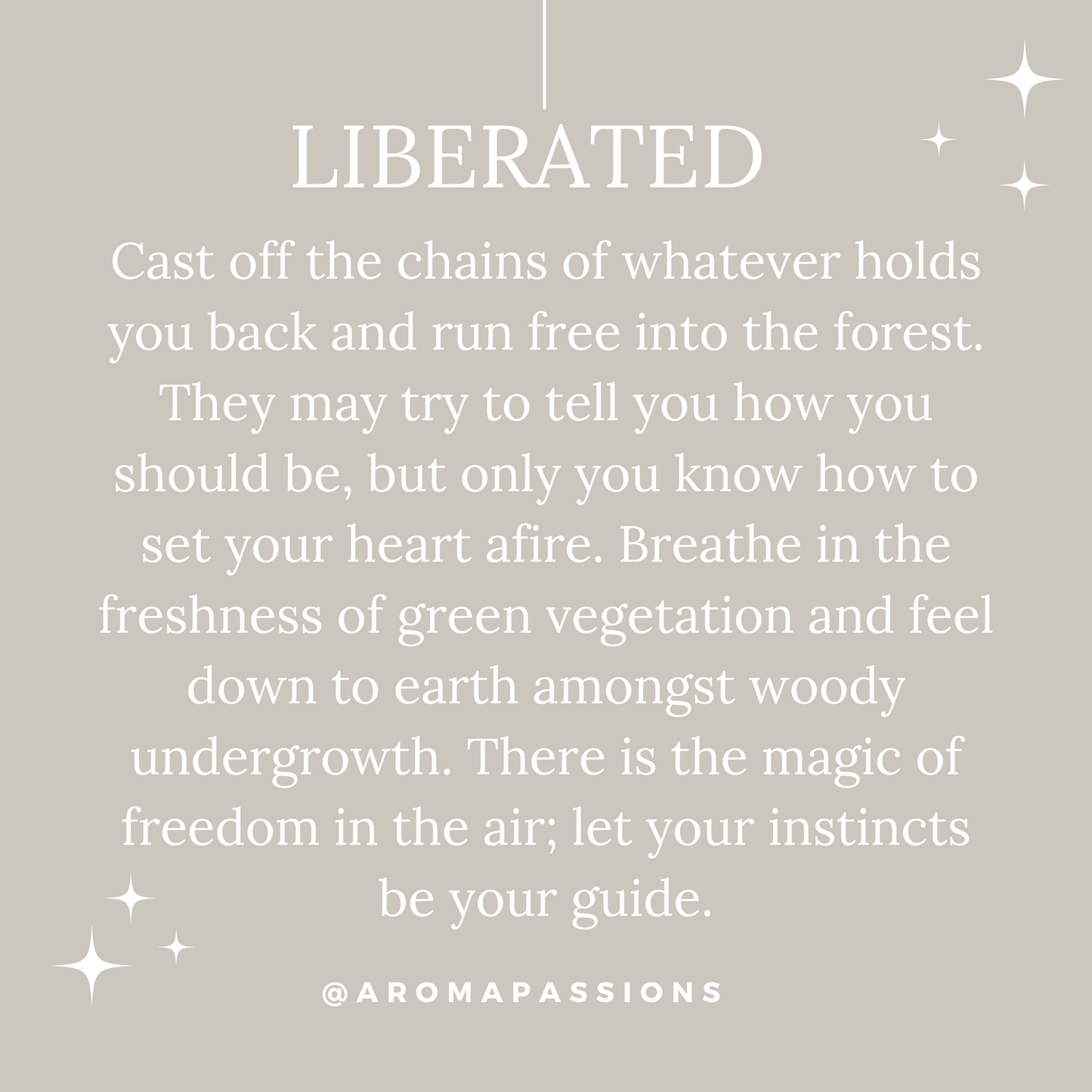 LIBERATED || Break away from the confines of convention and immerse yourself in nature's sanctuary. Let no external expectations shape your inner journey; you alone fan the flames of your soul's desire. Take a deep breath of the crisp, verdant life around you and connect with the honest simplicity of the forest's depths. Feel the enchanting allure of autonomy in every breath; follow the whispers of your natural intuition.
We are proud to present LIBERATED, our fragrance inspired by the distinguished Santal 33 by Le Labo, a creation of fragrance virtuosos and aroma specialists from across the globe. This versatile perfume is a mosaic of Cardamom, Amber, Sandalwood, Cedarwood, Bergamot, Carrot, and Vanilla Essential Oils, each note selected for its captivating aroma.
Cardamom || Spicy | Warm | Comforting 
Vanilla || Soothing | Pleasant | Natural Stress Reducer
Sandalwood || Reduces Anxiety | Clarity | Peaceful 
Amber || Romantic | Relaxing | Stress Reliever
Cedarwood ||Warm | Woody | Soothing | Calming
Bergamot || Fresh | Rejuvenating | Feeling of Joy
Find Us On |
The Power of Scents | Fragrance has a unique power to evoke emotions and memories, to stir the senses in profound ways. Known to inspire a spectrum of positive feelings, enhance mental agility, and transform outlooks, certain scents hold the key to well-being. The time-honored practice of aromatherapy taps into this power, with essential oils renowned for their stress-relieving, mood-calming, and energy-boosting properties, fueling creativity and happiness.
Our Mission | Our passion at Aroma Passions is to bring you not just fragrances but an experience, crafted with the purest essential oils and sustainable ingredients, all at a fair value. Our greater purpose is to ignite a vibrant life full of intention, enriched by the art of fragrance that stirs the emotions and animates the spirit in countless ways. With warmth and zeal, the Aroma Passions Team.
Aromatic Notes |
Top Notes: Cardamom, Violet
Middle Notes: Iris, Cypriol, Sandalwood
Base Notes: Amber, Leather, Cedarwood
Ingredients | alcohol, aqua, cypriol heart oil, methyl laitone, beta ionone, amyris wood oil, sandalwood oil, cardamom extract, juniper berry oil, carrot seed oil, bergamot oil, gurjun balsam oil, eucalyptus globulus oil, vanillin, geraniol, melonal, alpha ionone. 
Concentration | 20%
Size | 30 ml | 50 ml | 100 ml
Share it On |